August 16, 2023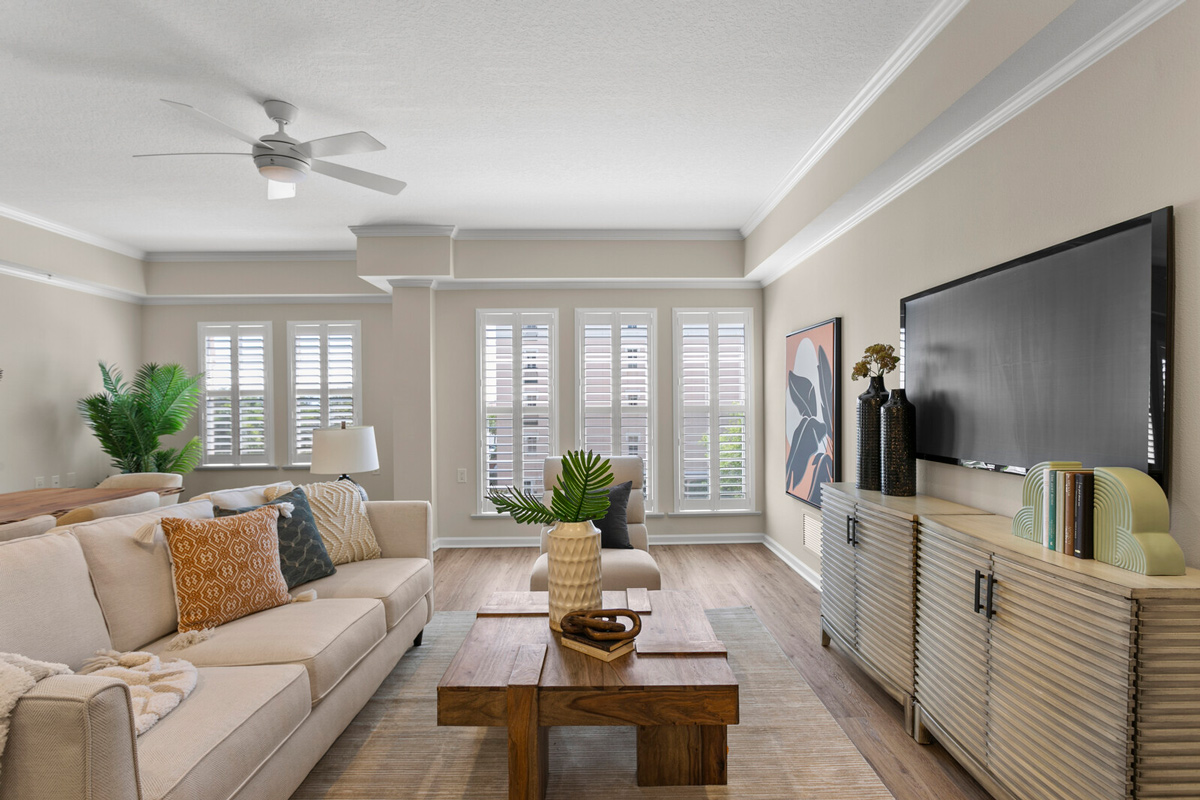 Somewhere you'll love to live. A space that suits your lifestyle and your goals. A home where you'll make memories and new friendships for years to come. When you're considering a move to a senior living community, finding the perfect floor plan can feel like a big decision.
But the good news is, The Glenridge makes the process simple. Every prospective member works with a Life Plan Coordinator to streamline planning, membership qualification, and residence selection. And once you're ready to make your move, our Move-In Coordinator will be there to offer expert assistance every step of the way, from measuring furniture and recommending reputable movers … to making sure everything goes smoothly on the "big day."
With less to worry about, you'll be free to focus on the decisions that matter – like choosing a residence that's just right for you. Here are some tips to narrow it down:
Location, location, location. When we talk about location, we often focus on the big picture – the city, the climate, the traffic – but smaller factors can play just as much of a role. How far is the walk to your favorite coffee shop? Is it easy to get to the gym for morning yoga? At The Glenridge, all of that is close to home: a lush, 150-acre campus with multiple dining venues, a state-of-the-art Fitness Center, a Performing Arts Center and more.
Be realistic about your needs. If you've always hosted weekly bridge night for half a dozen pals, you may opt for a floor plan with an open living area. If not, you might prefer a layout that allocates room to a guest bedroom, home office, or art studio – whatever makes the most sense for your lifestyle and hobbies. With a selection of one- to three-bedroom floor plans ranging from 910 to 2,488 sq. ft., The Glenridge has options for every lifestyle.
Convenience matters. It's important to make sure your apartment includes all the features you'll need on a day-to-day basis – a laundry room, a kitchen, a balcony, walk-in closets – but you should also consider what other advantages your community provides. When you live at The Glenridge, housekeeping, maintenance and healthcare are all covered by your entrance and monthly fees – along with access to our luxury amenities.
Trust your instinct. At the end of the day, the opinion that matters most is yours, and the best floor plan is one where you feel comfortable and at ease. Imagine yourself living in the space. What would your daily routine look like? What features appeal to you on an intuitive level? And does it (to borrow the Konmari mantra) "spark joy"?
If you're searching for a senior living community that can be the best "home base" for the rest of your life, The Glenridge is the place to start. Whether you're aiming to streamline your lifestyle with our Sandpiper – which features a designer kitchen, full laundry room, and walk-in closets – or make room for friends in the luxurious three-bed, two-and-a-half bath Eagle, you'll have only the best to choose from.
Browse floor plans online or take an interactive 3D tour to explore our options – or, to plan your personal tour of The Glenridge today, give our Life Planning Team call at 941-552-5369 or send us a message. And for more information about what life is like at The Glenridge on Palmer Ranch in beautiful Sarasota – named the best place to live in Florida – visit our other blog posts or find us on Facebook.