January 25, 2023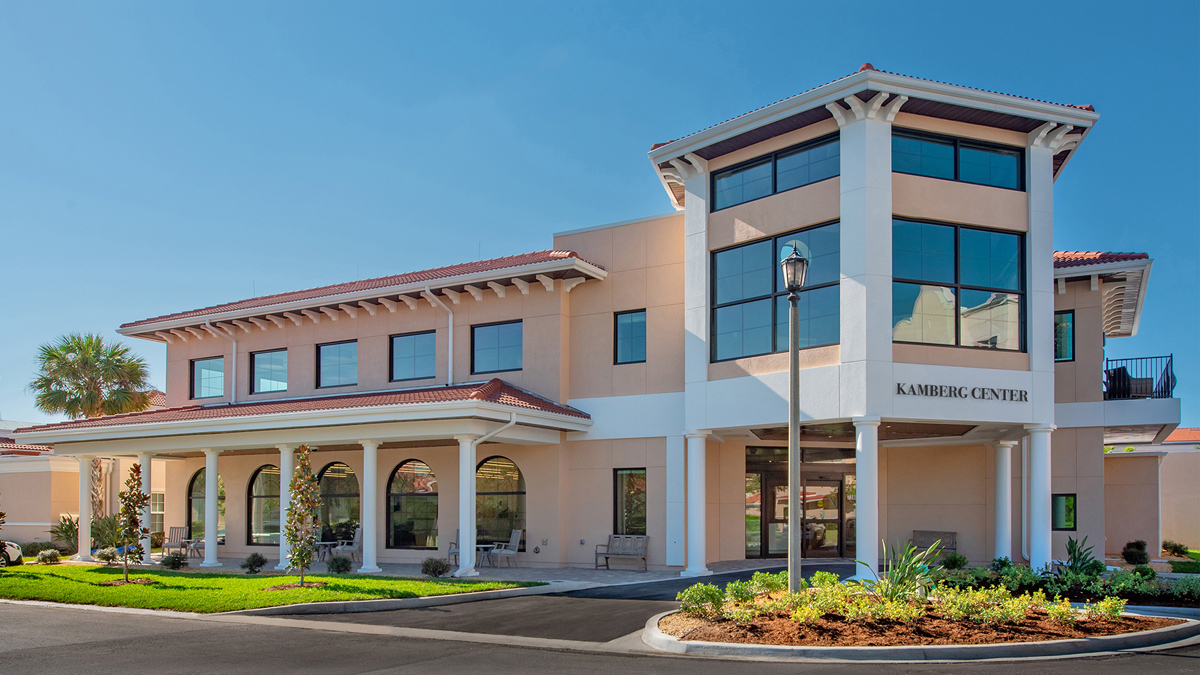 Here at The Glenridge, we've always strived to create an environment where our members live invigorated lives – and there's no better reflection of that approach than the Kamberg Center, a new $5.5 million, 8,000+-square-foot, two-story health and wellness pavilion that opened earlier this month.
"The Glenridge has always been a pacesetter – and that is especially true of the Kamberg Center," says CEO Jim Cater. "As the tagline says: 'We are adding years to life and life to years.' We are finding new definitions of aging here."
Designed around the Six Keys to Living Well® philosophy, the Kamberg Center will be a place where everyone feels welcome – and anyone, regardless of age, can truly flourish through engaged, inspired living. Enhancing mind, body and spirit, the Center will feature an array of services in a relaxing, spa-like atmosphere:
With large windows, lots of natural light, high-volume space, and a stunning view overlooking the lake, the Argentini Center for Rehabilitation features state-of-the-art equipment for rehab and therapy after illness, surgery or injury. The area also includes private rooms for physical therapy and speech therapy, as well as a simulated apartment for occupational therapy.
Under the direction of a Board-certified Adult Geriatric Specialist Nurse Practitioner, the Living Well Clinic provides a variety of primary healthcare services ranging from routine exams and wellness checks to testing, lab draws and medication management, among others.
With high ceilings and expansive windows that let the outside in, The Glen is a multi-purpose gathering space for entertainment events and fitness/ wellness classes including meditation, yoga and mindfulness, as well as worship services and special speaker events.
Designed just for Glenridge members who are nonagenarians and up, Club 90 is a spacious, comfortable area with recliners, a game/card table, books, games, and a large-screen TV – ideal for enjoying exclusive events … or just taking it easy.
A resource for brain-building tools and activities, the Brain Health studio features a library and reading room, with space for counseling sessions.
The Center will also accommodate activities, chaplaincy, and mental health/psychosocial counseling.
The Kamberg Center is just the start of all the exciting new developments underway at The Glenridge! From our brand-new Northside Neighborhood, now offering premium homesites in Phase II of construction, to our reimagined and renovated amenities, there's no better time to take charge of your future and discover all the advantages of our one-of-a-kind community.
For more information about what life is like at The Glenridge on Palmer Ranch in beautiful Sarasota – named the best place in the U.S. to retire – visit our other blog posts or find us on Facebook.