November 23, 2021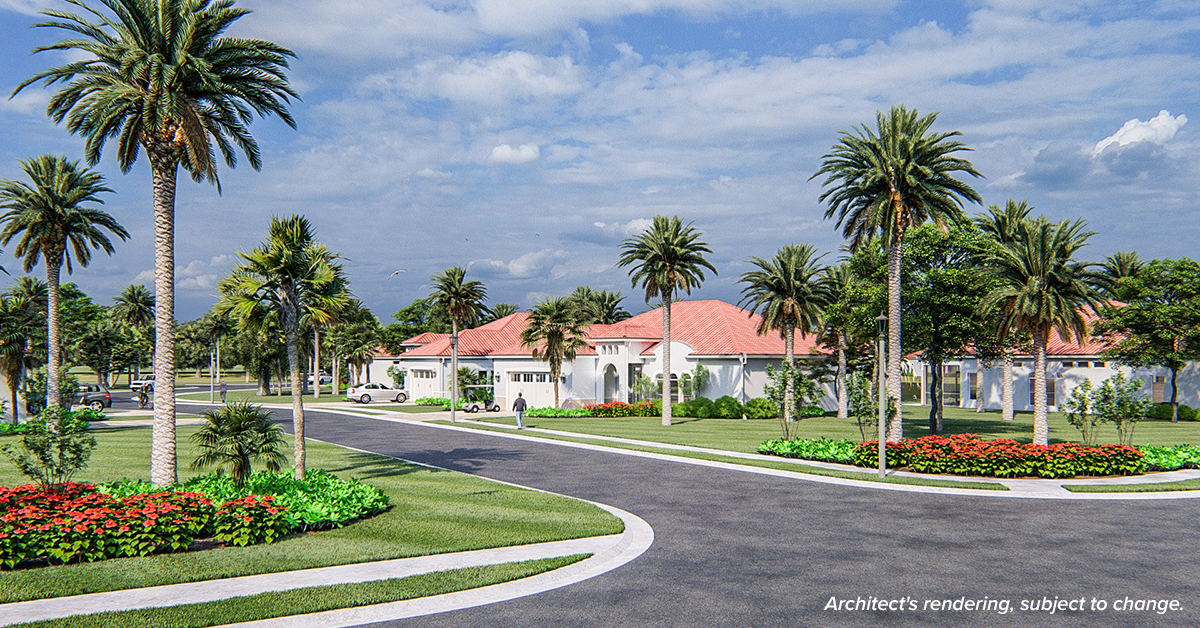 New, modernized amenities. A state-of-the art wellness facility. Fresh opportunities to enjoy art, culture, and cuisine.
All this – and much more – is in the works at The Glenridge, as our community broke ground on major improvements and refurbishments to the existing campus earlier this month.
"This expansion marks years of planning that are now coming to fruition," says Jim Cater, The Glenridge's CEO. "It's another chapter in our community's continuing evolution to provide more opportunities for members to flourish."
Comprising brand-new construction, expanded amenities, and fresh renovations of existing amenities, the project will offer:
A state-of-the-art wellness pavilion. Inspired by the largest philanthropic gesture in our community's history, The Kamberg Center is a $4.5 million-dollar, full-service wellness facility. Its construction is being funded by The Glenridge Charitable Foundation and a $2.5 million dollar gift from member Tina Kamberg. The Kamberg Center will embrace the Six Keys to Living Well philosophy, with services geared toward physical, emotional, spiritual, social, financial and mental wellbeing. It will also include a social venue designed for members aged 90 and above.
A one-stop cultural experience. Along with the modernization of the Glenridge Performing Arts Center, members can look forward to the addition of a brand-new Art Gallery featuring the work of community members, as well as visiting artists.
A fresh take on fresh food. We're redesigning our existing Kiltie Café to create a casual, pub-style dining venue for breakfast, lunch and dinner – featuring a bar, exhibition kitchen, indoor and outdoor seating, and options for "grab & go" items and takeout.
More ways to stay fit and have fun. Our Fitness Complex is expanding to include pickleball and bocce ball, which will be located right near our popular HAR-TRU® tennis courts.
But that's not all to be excited about: In addition to our enhanced amenities, construction is already underway on the brand-new Northside Neighborhood expansion, featuring brand-new, single family Club Homes and Villas amid 60 acres of lakes and greenspace.
"From constructing new homes to refurbishing amenities in our existing community, we are evolving to meet the demand and build for the future," adds Cater. "As we continue to welcome more people to The Glenridge, we're committed to adding and improving services and amenities for everyone who lives here."
Envision your future at a community that's different by design – and explore all the opportunities The Glenridge has to offer. To schedule your telephone appointment or personal tour, just send us a message or give our Life Planning Team a call at 888-999-GLEN (4536).
To learn more about what life is like at The Glenridge in Sarasota, visit our other blog posts or find us on Facebook.