April 6, 2023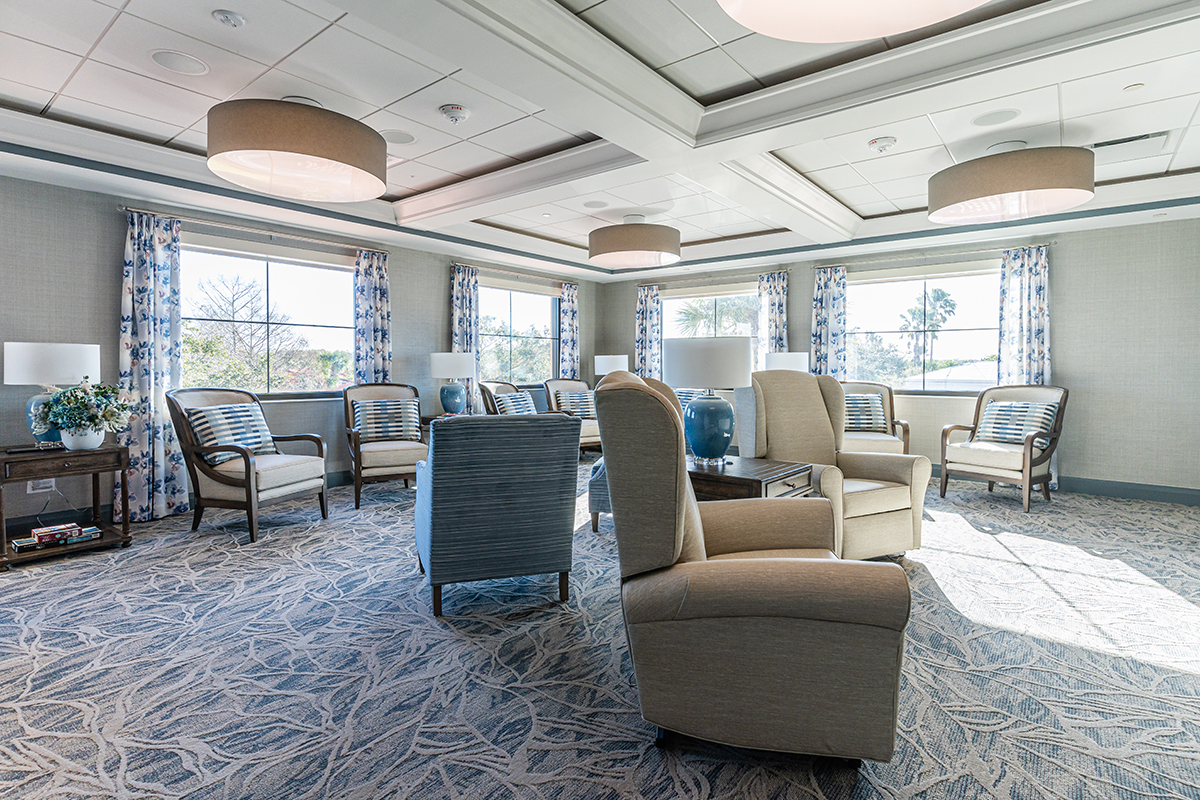 If you ask Deniese Williams, Director of Living Well at The Glenridge on Palmer Ranch, what she wishes more people knew about the Kamberg Center – an impressive, $5.5 million wellness pavilion that opened on The Glenridge's campus earlier this year – her answer is simple.
"It's not just a 'healthcare center,'" she says. "Yes, it's a beautiful new building. Yes, we offer clinical services. But more than that, our team is here to help members live healthier, more balanced lives – not only through physical wellness, but through every aspect of well-being."
In her more than two decades of experience as a Board-certified adult geriatric nurse practitioner, Deniese has worked with a number of communities, but she's found that none that embrace a whole-person approach to health as completely as The Glenridge does. Now, she's proud to be part of the team supporting that philosophy – the Six Keys to Living Well® – to help members flourish in body, mind and spirit.
"We believe that when you're physically healthy, you're in a better position to feel positive, engaged and socially connected," explains Deniese. "We also believe the opposite is true: If you're happy, challenging yourself to grow, and have a strong support network, you're likely to enjoy better physical health too. One is going to impact the other, no matter how you look at it."
It's true that physical health is one of the Kamberg's primary goals. The center is now home to the Living Well Clinic, where Glenridge members can access preventive wellness services, check-ups, treatment and diagnostic services right on campus. It also boasts new additions, like the Argentini Center for Rehabilitation – a modern, light-filled space with a stunning view overlooking the lake, where members can recover after illness, injury or surgery.
But that's just the beginning. From social venues and gathering spaces to resources for mental, emotional, and spiritual health, the Kamberg has much more to explore.
One example is "Club 90," a social venue designed just for members age 90 and above. A comfortable area with recliners, books, games, a card table and a large-screen TV, Club 90 is a testament to the vitality of The Glenridge's members. And members of all ages can take part in events at The Glen, a multipurpose gathering space for events, worship services, and fitness and wellness classes, including yoga, mindfulness, and mediation.
In addition, the Kamberg Center is home to a range of services designed to support inner wellness. At the Brain Health Studio, members can enjoy quiet reading time in the center's library or schedule a counseling session with an accredited mental health professional. The campus chaplain, Jim Agnew, will also be available to offer spiritual support.
"One piece of advice I often give to members is that it's okay not to feel okay all the time," Deniese says. "We're often focused on putting our best selves forward; we want to show others that we're healthy, happy and busy. But everyone has ups and downs, and we're not always in as good a place as we hope to be. When that happens, there's nothing wrong with talking to somebody who can help."
Above all, says Deniese, the Kamberg Center team is ready to help members live and feel better – whatever that means for them. "It's the resources we can provide – whether that's healthcare, counseling, social events or programming – that make the Kamberg Center special. We're here to listen, to support you, and to promote your well-being. That's why members choose The Glenridge."
From lifelong wellness to luxury amenities, The Glenridge goes the extra mile to create a community like no other – a place where anyone, at any age, can flourish.  To learn more about how you can take charge of your future and live better, call our Life Planning Team at 941-552-5338 or send us a message!
For more information about what life is like at The Glenridge on Palmer Ranch in beautiful Sarasota – named the best place in the U.S. to retire – visit our other blog posts or find us on Facebook.