March 20, 2023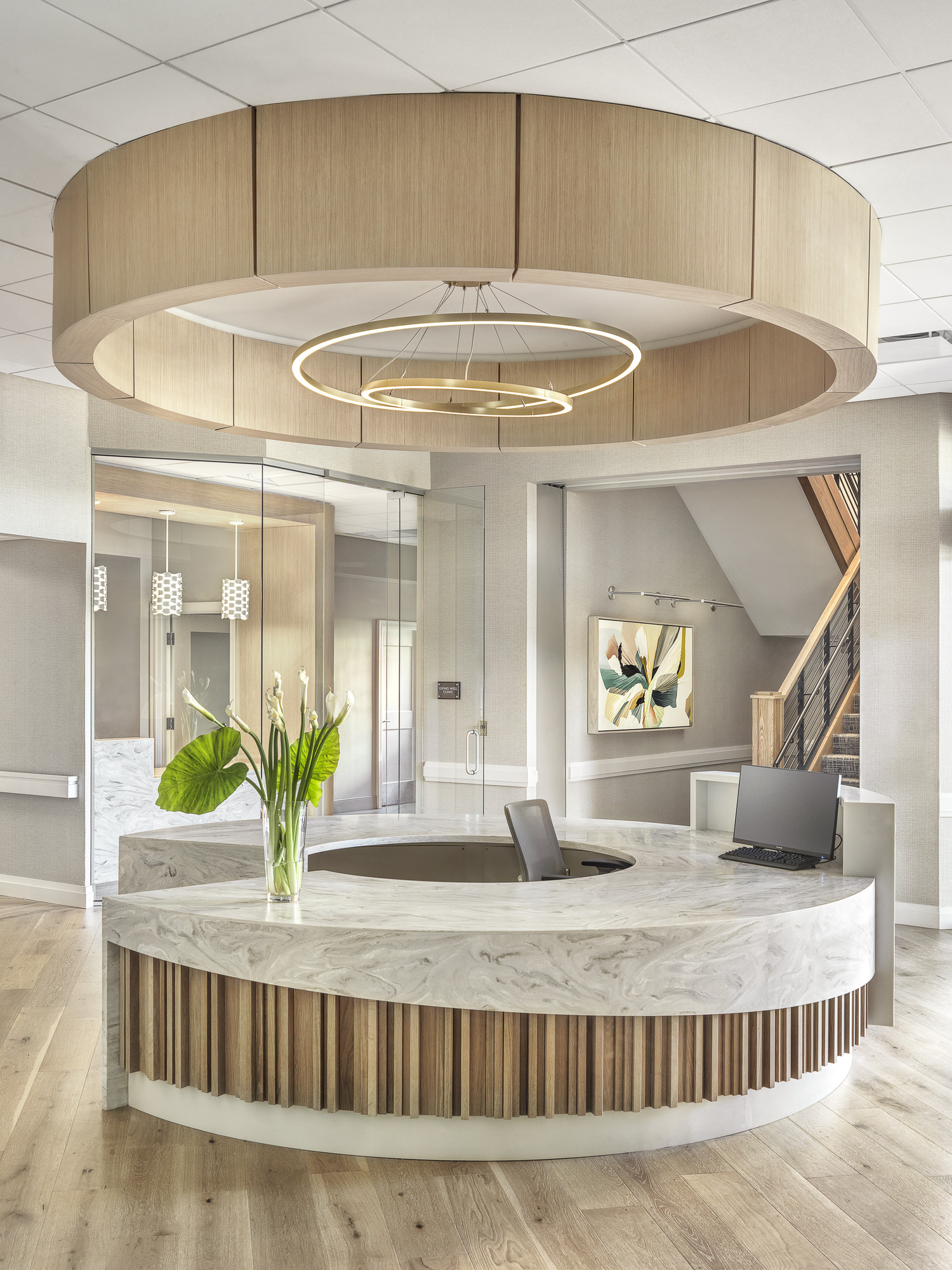 A visit to the doctor. A balanced diet. A lifestyle that keeps you physically fit. While these are all the traditional images we associate with health, they're only one part of the bigger picture – and at The Glenridge, we take a holistic approach to ensure our members can not only stay healthy, but flourish.
Just ask Deniese Williams, director of the Living Well Clinic and the Kamberg Center at The Glenridge. A Board-certified adult geriatric nurse practitioner, she's a firm believer in the importance of a whole-person view of health – starting with the Six Keys to Living Well® philosophy.
"When we talk about the 'keys to healthy well-being,' we mean not only physical health, but also spiritual, mental, emotional, social and financial health," says Deniese. "That is what the Kamberg Center was designed to support, and in a larger sense it's the foundation of our community at The Glenridge."
The Living Well Clinic – now located in the brand-new, state-of-the-art Kamberg Center – strives to represent that philosophy daily. Offering preventive wellness services, check-ups, treatment and more, the clinic makes it easy for Glenridge members to receive prompt, professional care right on campus.
"What I say to members is, 'We're not here to replace your primary care physician. But if you need to be seen, and you need to be seen now, you can come down to see us and we can help you through it – and we'll communicate with your physicians, as well,'" Deniese explains.
At the clinic, regular services include helping members follow treatment plans, managing chronic conditions like hypertension, or treating injuries and respiratory infections. The team is happy to provide referrals and works closely with Sarasota Memorial Hospital to offer diagnostic services, such as blood tests.
But while physical health is the primary focus of the clinic, Deniese says the Six Keys philosophy permeates everything they do.
"You can't say, this is physical health, and this isn't. It's all connected," she says. "Let's say a member visits us because they're suffering from a headache. Well, a common cause of headaches is stress – and stress, in turn, can be caused by disruption in a person's emotional or social lifestyle."
Acknowledging the complex, interrelated factors that influence how we feel allows healthcare providers like Deniese to better treat and prevent health conditions. In some cases, medication might be the best treatment; in other cases, the provider can work with the patient to address the root problem – by helping people find time to de-stress, for example, or encouraging a lifestyle change.
And that holistic mindset extends far beyond the day-to-day services of the Living Well Clinic. It's integral to everything we do to support our members – and it's part of what makes The Glenridge a truly Life Fulfilling Community®.
From athletics and lifelong learning at the Fitness Center and Glenridge Academy … to the wide variety of engaging social, cultural and artistic events available on campus, our community is designed to support not only health, but total well-being. Here, you'll find a lifestyle that empowers you to shape your own future – and make life extraordinary in the process.
To learn more about all the advantages of life at The Glenridge, call our Life Planning Team at 941-552-5338 or send us a message today!
For more information about what life is like at The Glenridge on Palmer Ranch in beautiful Sarasota – named the best place in the U.S. to retire – visit our other blog posts or find us on Facebook.