May 2, 2022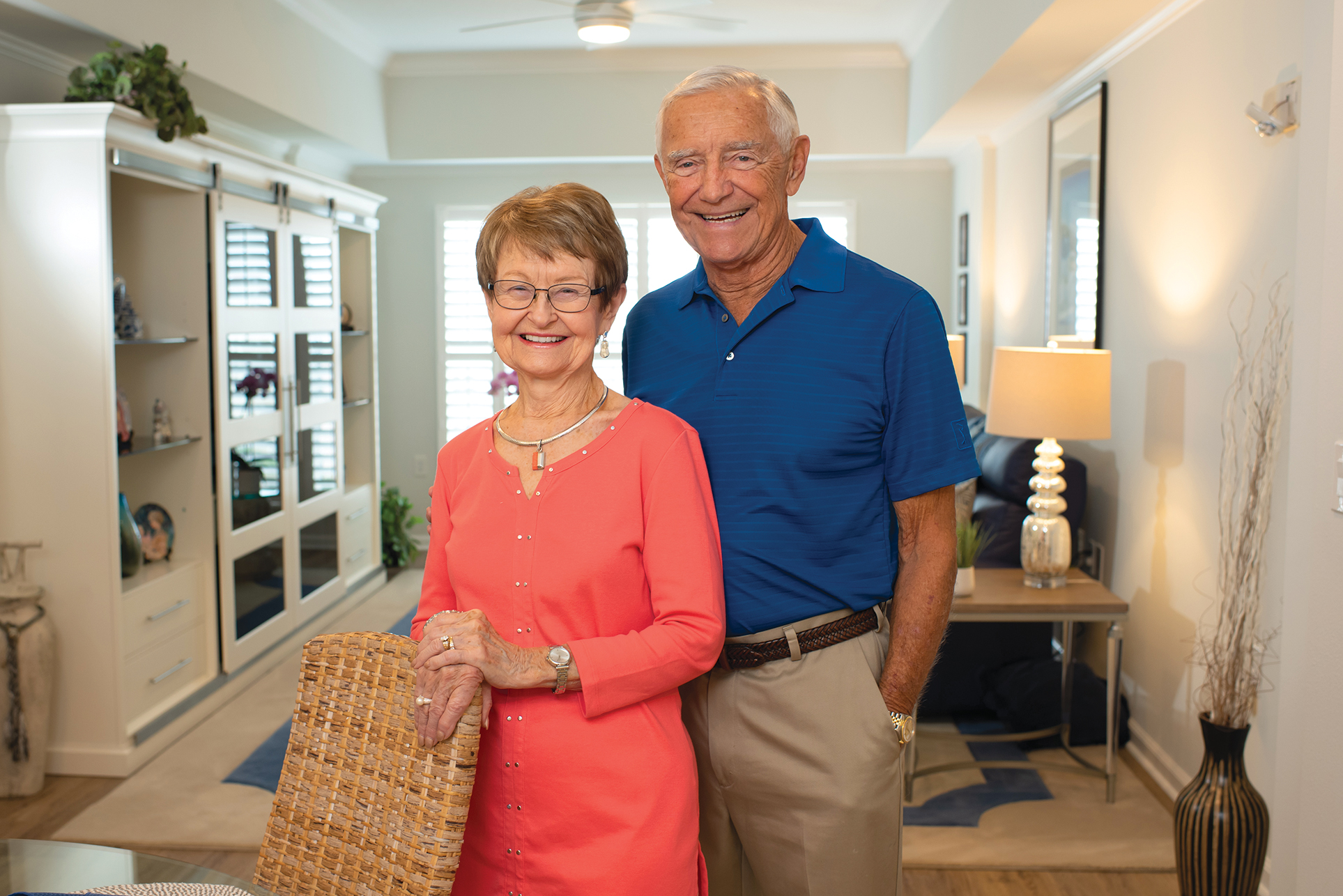 History is full of success stories that prove there's no age limit on achievement.
And here at The Glenridge, our members demonstrate every day that taking on new challenges is part of a healthy lifestyle. Just ask David Oakes, a self-made advertising professional who went on to become a competitively ranked swimmer as an older adult.
"Golf was the way I liked to stay active, back before my swimming days," he recalls. "But around 10 or 12 years ago, I had a surgery, and my doctor told me golf was off the table for a while. So I started looking for other ways to keep busy."
By coincidence, David read a notice in the paper about a US Masters swimming team in Sarasota. He dropped by, met the coach, and got to know what the sport entailed … and then "dove right in" to the world of swimming over the next two years. Before long, he rose through the ranks to participate in state, national and international meets.
"To me, swimming is the fountain of youth," he says. "It's generally much easier on the joints than running or jogging, and it really gets your heart rate up. Once you get out of the water, you feel like you've really accomplished something."
When David and his wife Phyllis moved to The Glenridge, they were ready to keep up the active lifestyle they were accustomed to. From the community's 150-acre campus to its state-of-the-art Fitness Center (with a 75-ft. heated lap pool!) it's easier than ever for the couple to stay fit and healthy.
And that's just one of the advantages of life at The Glenridge. For Phyllis, a former librarian, having more opportunities to exercise her intellectual "muscle" through programs and classes is just as important. Whether she's playing Mahjongg or taking bridge lessons, she enjoys pastimes that keep her mind sharp.
"I think I'm busier than I've ever been," she says. "But, here you can be as active – or as relaxed – as you want to be. It's entirely up to you."
For the Oakes, there's no question that The Glenridge was the right decision. "We had our son over for a visit, and he asked us 'If you could live anywhere in the world right now, where would you go?" says David. "Phyllis and I looked at each other and said: 'We're right where we want to be.' We couldn't have made a better choice."
From the beginning, The Glenridge was designed to redefine aging and positively shape lives – and we're continually looking for new ways to help our members thrive. In addition to our upcoming Northside Neighborhood expansion, construction is now underway on the Kamberg Center, a $4.5 million health pavilion which will offer a range of services geared toward holistic well-being.
To find out how our community can help you flourish, find inspiration, and achieve new heights, send us a message today or give our Life Planning Team a call at 941-552-5338 to schedule your phone appointment or personal tour.
For more information about what life is like at The Glenridge on Palmer Ranch in beautiful Sarasota – named one of the best places in the U.S. to live – visit our other blog posts or find us on Facebook.