June 1, 2020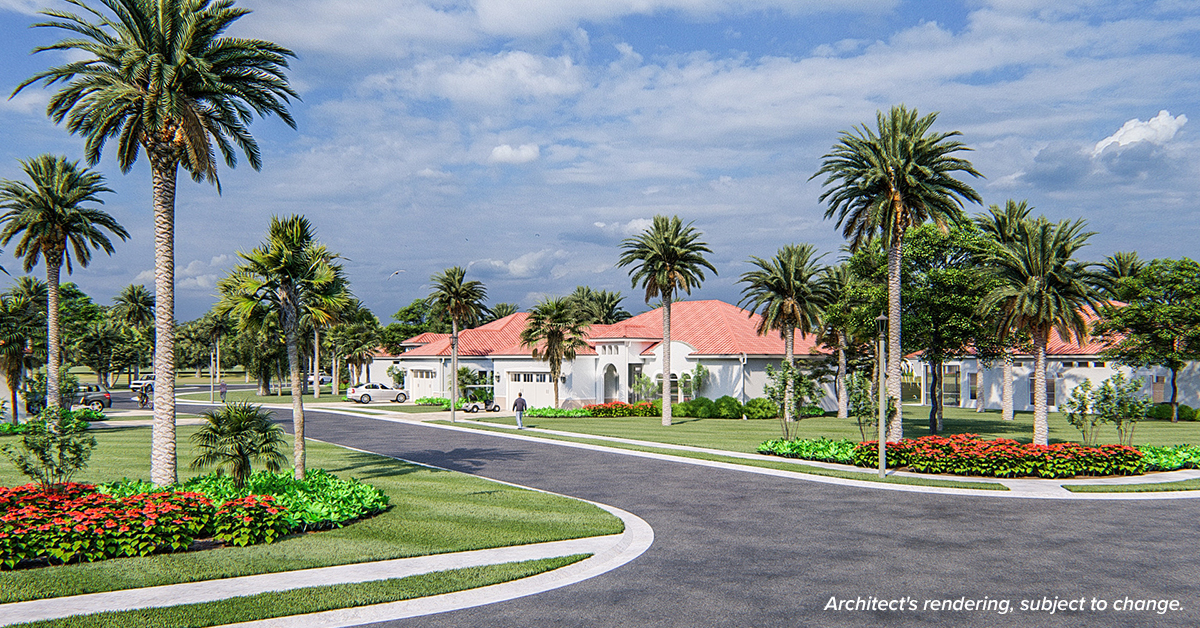 Moving to a senior-living community is a major life choice. It takes research, thoughtful discussions with family, and input from professional advisors – a process that takes time.
But these days – as we face the unprecedented challenges of COVID-19 – waiting too long to plan for your future could have serious consequences down the road.
Even if your horizon is still several years out, The Glenridge has a solution for you. Just ask future member Manny Joaquim, who secured a Club Home in our brand-new Northside Neighborhood.
"I'm not retired – and I still stay mentally and physically active. But, as I'm getting older, I've started to think about my future healthcare, so I started looking at senior-living communities," says Manny. "I researched a number of them, but The Glenridge stood out: It was top-notch, high quality, rated five stars, and gave me a lot of choices."
Although he's not ready now, Manny says having a plan has prepared him for whatever tomorrow brings: "I reserved a new house in the Northside expansion: It will give me freedom, independence and tremendous peace of mind."
With 19 single-family Club Homes and 16 Paired Villas – all newly built – Northside will be designed for the lifestyle needs and preferences of today's – and tomorrow's – older adults. The neighborhood will encompass 25 acres of lakes, scenic wetlands and upland preserves, making it ideal for those who love the outdoors.
All Northside residences will feature an open-concept design, with 11-ft. ceilings, 8-ft. interior doors, two-car garages and lots of natural light. For added security, they'll be fitted with hurricane-impact windows and sliders, as well as access to supplemental emergency generator power and integrated smart home technology.
Choosing Northside means more than luxury and comfort, though. It's also a promise of the "one-of-a-kind peace of mind" you can only find at The Glenridge:
Unlimited access to long-term care. Health needs can change without warning. Whether that happens tomorrow or ten years from now, Glenridge members are assured that they'll have the care they need right on campus – from routine check-ups at our Living Well Clinic to 24/7 skilled nursing, assisted living and memory care.
A roadmap for your future. Planning today can save you worry – and expense – tomorrow. The Glenridge's full continuum of assured care means you're protected from unexpected costs and market fluctuations – empowering you to make the right choice for your health.
The freedom to thrive. At Northside, you'll enjoy the vibrant, engaged lifestyle that The Glenridge is known for – as well as a full array of luxury services and amenities: a state-of-the-art Performing Arts Center, tennis courts, Fitness Center and pool, and a litany of intellectually stimulating programs through our Glenridge Academy. With all that and more, it's no surprise that the members who live here truly flourish!
You can't predict what tomorrow will bring, but that doesn't mean you can't plan for it. The choice is yours. For more information about the Northside Neighborhood, including floor plans and renderings, visit our expansion mini-site. You can also contact our Life Planning Team here, or give us a call at 941-552-5338 to set up your appointment. We look forward to hearing from you!
To learn more about what life is like at The Glenridge in Sarasota, visit our other blog posts or find us on Facebook.