Press Release, October 8, 2019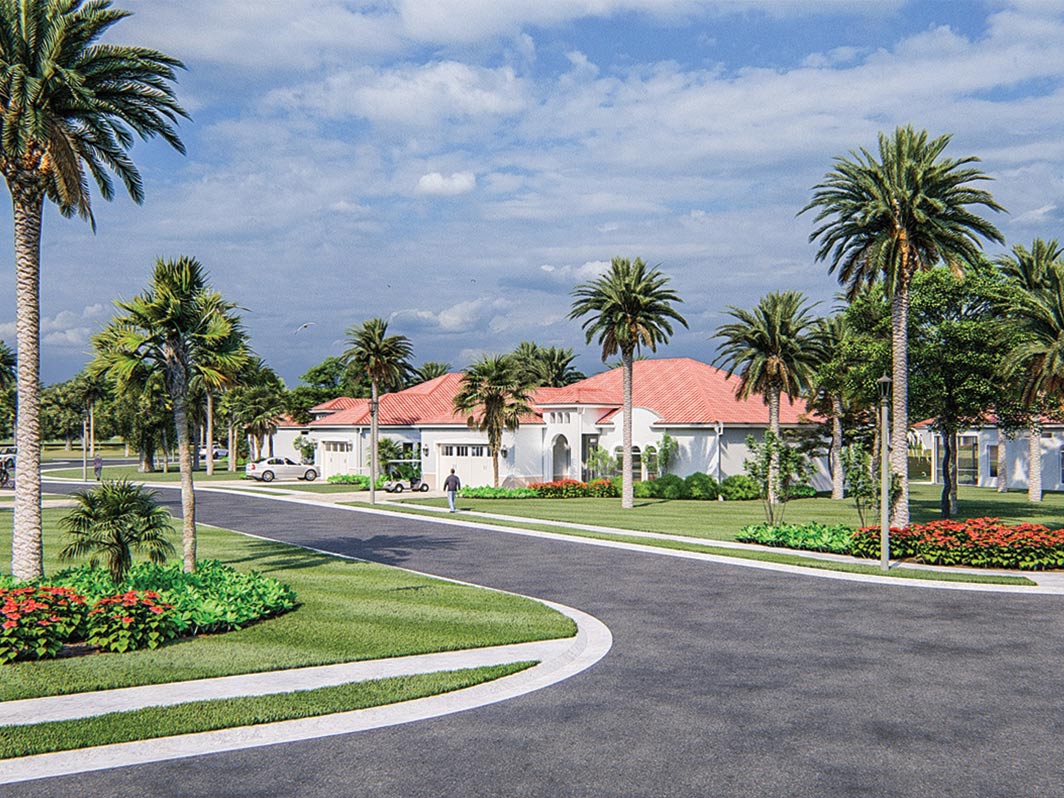 SARASOTA, Fla. – The Glenridge on Palmer Ranch has announced expansion plans that include both new construction and renovation. Nineteen new single-family Club Homes and 16 paired Villas will be built on approximately 25 acres within The Glenridge community, just to the north of the main campus. In addition, renovations will begin on several areas in the existing community. This is the third expansion since The Glenridge opened 15 years ago.
"From the very beginning, we envisioned that this community would flourish – so we had long-range plans for thoughtful, measured growth," said Jim Cater, Glenridge CEO. "Demand continues to increase for the lifestyle and services we offer – so we are growing to meet that need. Our new Northside Neighborhood will address the preferences of today's and tomorrow's older adults, while reflecting the unique attributes of The Glenridge brand."
New Northside residences will range in size from 1,522 – 2,338 sq. ft. and will feature barrel-tile roofs, stucco exteriors, hurricane-impact windows, open floor plans with 11-ft. ceilings throughout, and ceiling detailing options in the open-concept living area and master bedroom. Two Villa floor plans and 4 Club Home floor plans with different finishing packages will be offered. The estimated project cost is $30 million.
The new neighborhood will be ideal for walking, biking and enjoying nature. Nearly all of the lots back up to lakes, wetlands and upland preserve areas.
The Glenridge's strategic plan also calls for refurbishments and additions to the existing campus – including a new dining venue with a sports pub atmosphere; upgrades to existing club homes and apartment residences; and expansions/renovations to the Assisted Living, Memory Care and Skilled Nursing areas.
Site work on the 35 Club Homes and Villas is expected to begin in 2020. The new Club Homes and Villas will initially be marketed to the community's wait list. Those interested in learning more about the planned expansion may contact The Glenridge at 941-552-5338.
The Glenridge on Palmer Ranch, a Life Fulfilling Community®, is located on a 90-acre campus situated within the master-planned Palmer Ranch community. The Glenridge features individual club homes and low-rise private residences, a 60,000-sq.-ft. Village Commons area with multiple dining venues, a 260-seat Performing Arts Center, a Fitness Center, a 75-foot heated pool and two HAR-TRU® tennis courts. The Glenridge also offers a life plan program, which provides members with access to private care residences in assisted living and skilled nursing at a significant discount to the market rate.