February 9, 2022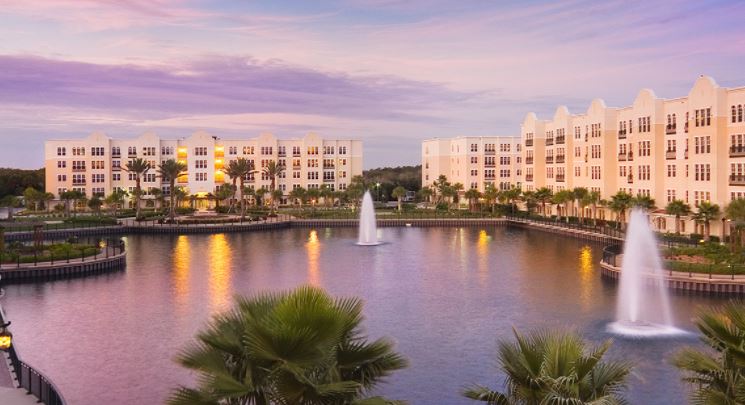 Did you know that laughter can be good for your heart — literally? That listening to music can keep your memory sharp? Or that learning something new every day can strengthen your brain?
Having a good time (especially with friends) can make you both happier and healthier, according to the Harvard School of Public Health. That's because lowering your stress level protects your body from the wear and tear of hormones like cortisol – resulting in better heart health, reduced illness, and even a longer lifespan.
Likewise, "learning for the sake of learning" plays a big role in keeping your mind and memory sharp as you get older, even beyond the classroom. Studies have shown that adults who frequently participate in a wide range of stimulating activities enjoy better brain health throughout life.
Here at The Glenridge, you can enjoy the benefits of both education and entertainment … at our signature speaker series, The Art of Flourishing.
We regularly host engaging programs headlined by speakers and performers, ranging from humorists and storytellers to musicians and magicians. This spring, we're kicking off "speaker series season" with a smile – and back-to-back comedy features:
The Musical Comedy of Paul Aldritch. For more than 35 years, inspirational speaker Paul Aldrich's "funny music" and hilarious stand-up comedy have been featured at thousands of events across the U.S. and around the world. This month, he's bringing an unforgettable experience to The Glenridge that will leave folks laughing, thinking, and inspired.
The Comedy of Joe DeVito. Whether he's taking on relationships, his Italian-American family, or current events, comedian Joe DeVito's dead-on timing, unexpected twists and sheer flights of lunacy make him a favorite at clubs across the country – and in March, he'll bring his uproarious comedy act to The Glenridge.
If you're interested in learning more about The Glenridge, there's no more enjoyable way to do it than to attend The Art of Flourishing, so named because it reflects our community's culture of well-being. For scheduling and registration details, visit our Upcoming Events page!
From our vibrant social scene to lifelong learning courses at The Glenridge Academy to our array of member-driven clubs and activities, there's something for everyone. And there's more to come – including enhanced amenities on our existing campus and new construction in our upcoming Northside Neighborhood.
Don't wait to discover how you, too, can flourish here: Schedule your telephone appointment or personal tour by sending us a message or calling our Life Planning Team at 888-999-GLEN (4536).
To learn more about what life is like at The Glenridge on Palmer Ranch in beautiful Sarasota, visit our other blog posts or find us on Facebook.