January 12, 2021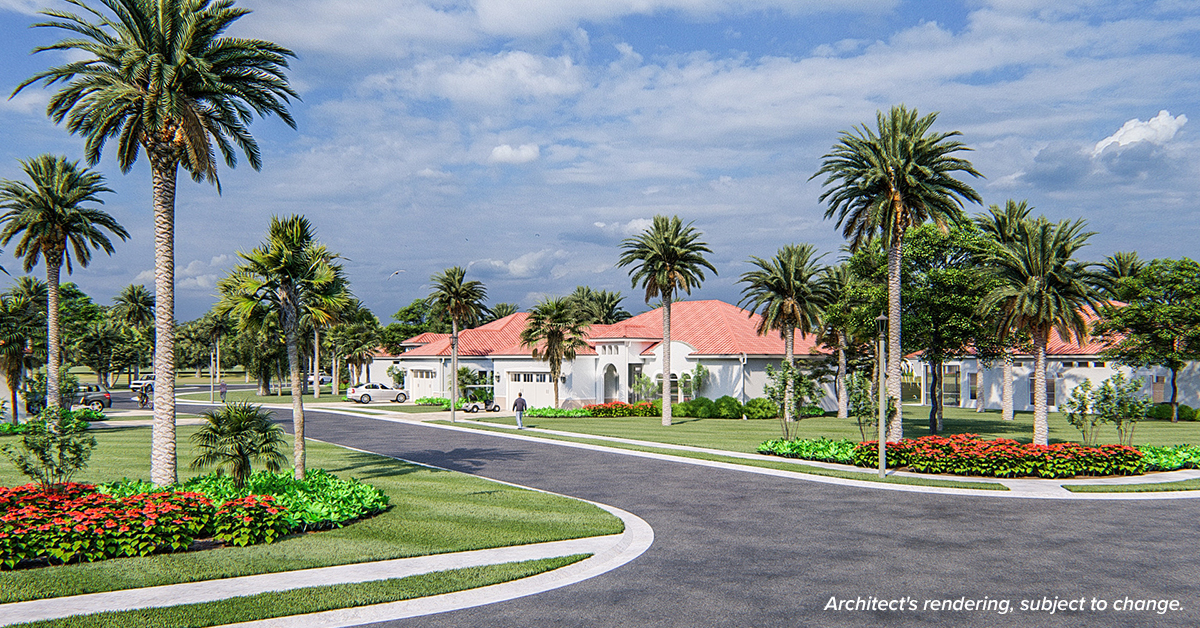 Safety. Peace of mind. Friendship, happiness, and health. Whatever you hope to achieve in 2021, now is the time to make it a reality – and there's no better place to do it than The Glenridge.
Since the beginning, we've been committed to challenging the status quo. That's why, at our brand-new Northside Neighborhood, we're addressing the preferences of today's and tomorrow's older adults – and creating an environment where members can truly flourish.
This year, discover a community designed to help you live better:
A Fit for Your Lifestyle. We're the only community building brand-new single-family homes, in a neighborhood with abundant greenspace, less density, and more opportunities to enjoy the outdoors. Plus, our Club Homes and paired Villas will feature open floor plan designs, elevated ceilings, 2-car garages, and spacious backyards. Each home will also be fully equipped with hurricane-proof windows and sliders and emergency generator power.
Choices, Choices. Does your ideal home come with a scenic view? Your own backyard? A porch where you can watch the sunset? Good news: Northside offers plenty of options. Once you've selected your preferred residence and location, you'll be able to choose from six brand-new floor plans and an array of finishing packages – to make your new house feel just like home.
A Life Plan You Can Rely On. The Glenridge goes the extra mile to promote preventive care, fitness and total well-being – complete with the guarantee of on-site long-term care. Plus, as added protection for Northside depositors: your 10% reservation deposit will pre-qualify you for Glenridge membership – even if a health event occurs after your initial assessment and prior to the completion of your new home.
The Freedom to Focus on You. The past year brought more than its share of challenges – but the future doesn't have to. At The Glenridge, you can flourish in an exhilarating, inspirational environment that enables you to do more of what you love – with fitness classes, seminars, stimulating programming, social events, and so much more.
By reserving your spot at Northside today, you'll lock in lower prices … and get access to the best choice of homesites. Don't wait: Only a limited number of residences are available, and they're going quickly!
Experience Northside for yourself on our expansion mini-site, where you can explore floor plans, take a virtual tour, and get to know all the advantages this new neighborhood will offer. You can also call our Life Planning Team at 941-552-5338 to schedule your personal appointment and tour – or send us a message. We look forward to hearing from you!
To learn more about what life is like at The Glenridge on Palmer Ranch, visit our other blog posts or find us on Facebook.