December 5, 2019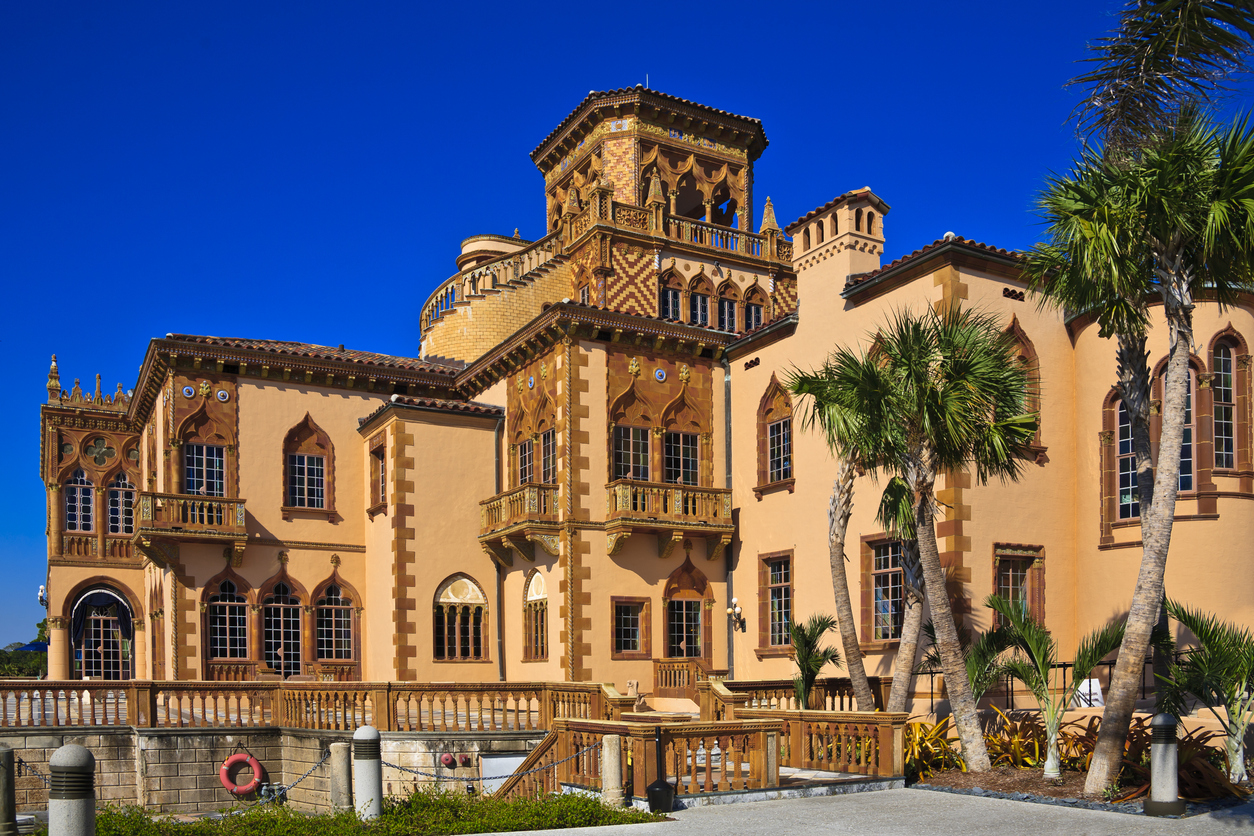 Blue skies, fresh air, and plenty to do: it's winter in Sarasota! Locals and visitors alike will flock to Sarasota's white sand beaches, storefront sidewalks and gardens. And with the city bustling, it's no surprise that the season is packed with the biggest festivals, shows and cultural events of the year. As the days get just a little cooler, there's no better time to enjoy Florida's natural beauty.
Here are some not-to-be-missed festivals and events coming up this winter:
Lights in Bloom at Selby Gardens. Evening visitors will find a sensory celebration at Marie Selby Botanical Gardens' annual holiday light display. More than two million colorful bulbs will transform the bayfront garden and walking paths into an illuminated tropical forest. The event is ongoing from December 14 to January 4, from 6-9 p.m. Admission at the door is $25.
Deck the Halls at Ca' d'Zan. On the edge of Sarasota Bay, the Venetian mansion of circus mogul John Ringling is a top destination year-round—but visitors can enjoy holiday decorations and extended hours on Thursday nights from December 12-January 2. Evening admission is $15 with "Art After 5" tickets, and also includes access to the Museum of Art and Glass Pavilion.
Sarasota Ballet Gala. The nationally renowned Sarasota Ballet is celebrating its 29th anniversary this January with a special performance and gala. The night includes champagne, hors d'oeuvres and fine dining after the show, as well as the opportunity to meet the evening's dancers. The event will take place on Sunday, January 5.
Winter Fine Art Festival. In a city known for art and culture, it's no surprise that Sarasota boasts more than a few art festivals. The first of the season is the Winter Fine Art Festival, with a two-day showing and an outdoor gallery where visitors can meet the artists and purchase pieces. Head down to JD Hamel Park on January 11-12 from 10 a.m.-5 p.m. Admission is free.
Taste of St. Armands. Boutique shopping and Florida elegance is what St. Armands Circle is most known for, but in January the district celebrates its rich variety of cuisine. With nighttime music, wine and craft beer, and an array of global cuisines from St. Armands' award-winning restaurants, it's the perfect occasion for a night out.
St. Armands Circle Art Festival. But wait, there's more! The elegant shopping district of Sarasota will host a gallery of works from more than 200 artists in a variety of media. The event takes place from January 25-26, 10 a.m.-5 p.m., and admission is free.
At The Glenridge, winter isn't the only busy season: Our members enjoy a full program of seminars, performances, fitness programming and social events all year round. Visit our Facebook or our other  blog posts to see what life is like at our Senior living community. To schedule a tour of The Glenridge, click here, or give us a call at 941-552-5369. We look forward to hearing from you!