June 27, 2022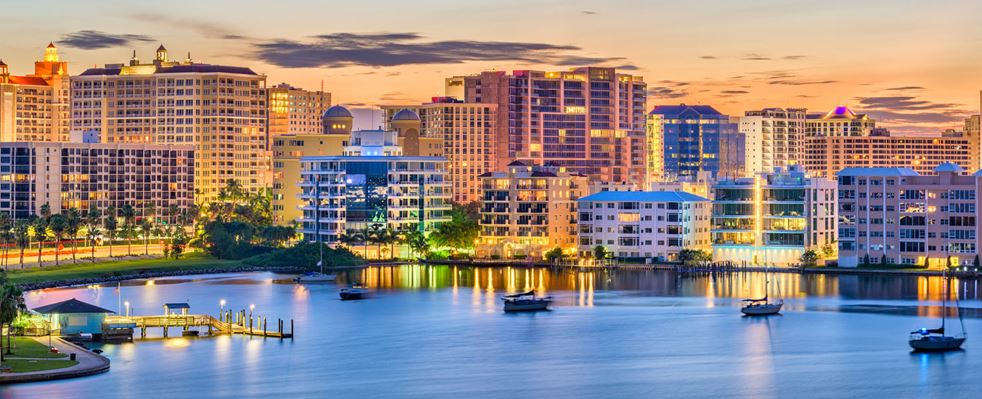 With white sand beaches, azure skies, and temperate coastal weather, it's no surprise Sarasota is known as the best place in the U.S. to retire – and as one of the quieter seasons, summer is a great time to discover the region's hidden gems and explore its top cultural attractions at a leisurely pace.
Not only does Sarasota offer abundant art, culture, and history, but it's also home to a welcoming community, a rich history, and a beautiful natural ecosystem of sea life and tropical flora and fauna. No matter where your interests lie, you're sure to find plenty of activities to enjoy.
Whether you're a local or a visitor, here are some top tips and seasonal events to keep in mind:
Explore in the Early Morning (or Evening). If you plan to visit one of Sarasota's award-winning beaches, planning a late afternoon excursion may offer the best chance of pleasant weather (as well as the breathtaking sight of a Gulf Coast sunset). Bicycling, kayaking, canoeing, and boating may be best enjoyed in the morning, when skies are clear and temperatures mild.
Capitalize on the Culture. Not only are museums and galleries less crowded during the summer – with shorter lines, better parking, and more relaxed tours – but many also offer monthly discounts or "free days" (Mondays at the Ringling Museum of Art, and second Sundays of every month at the Sarasota Art Museum). While you're at The Ringling, be sure to ask about the Summer Circus Spectacular, a cirque-style show of gymnastics, aerial dance, and balancing acts that takes place from July through August. Hosted in the historic Asolo Theater (which dates to 1789), the event will celebrate the long legacy of the circus in Sarasota.
Discover Sarasota's Wildlife. Strolling along the bayfront or biking down Legacy Trail in summer offers a living lesson in nature's beauty, with towering banyan trees, immense flocks of white-plumed shore birds and playful pods of bottlenose dolphins. But if you're interested in taking a "deeper dive" into the area's ecosystems, consider paying a visit to Mote Aquarium or the nearby Save Our Seabirds animal sanctuary.
Catch the Fireworks. Thanks to Sarasota's coastal vistas, it's easy to see spectacular Fourth of July fireworks almost anywhere in the city. But if you want to make the most of the experience, consider heading down to Bayfront Park or attending the annual community fireworks celebration at Siesta Key.
If you're spending time in Sarasota this summer, don't forget one more must-see destination: The Glenridge on Palmer Ranch. Named the best retirement community in Sarasota by Sarasota Magazine for 13 years running, our lush, 150-acre campus offers a distinctively different experience from the moment you arrive.
Discover the enriching culture, engaging entertainment, and inviting atmosphere that set our community apart. Send us a message today or give our Life Planning Team a call at 941-552-5338 to schedule your personal appointment and tour.
For more information about what life is like at The Glenridge on Palmer Ranch, visit our other blog posts or find us on Facebook.