October 22, 2020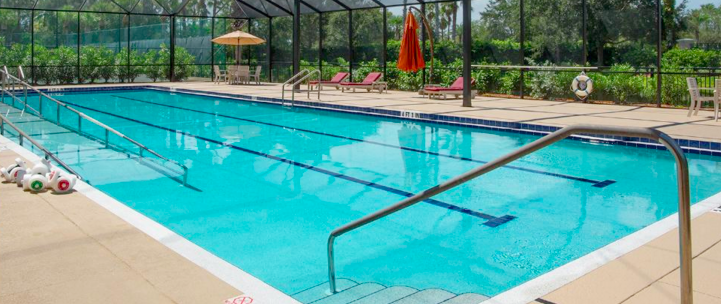 "If we could give everyone the right amount of nourishment and exercise, we would have discovered the safest path to health," wrote the Greek physician Hippocrates. The Roman writer Cicero added, "Exercise alone supports the spirits, and keeps the mind in vigor."
That age-old wisdom is supported by modern science: Studies show fitness is the cornerstone of mental, emotional, and physical wellness throughout life.
There's considerable evidence that staying fit can protect your cognition and memory as you get older. When you get moving, your body circulates more oxygen to the brain and generates neurotransmitters that aid focus and decision-making. Plus, your brain produces more neurotrophins – special proteins that encourage the growth of new neurons – which can counteract some of the effects of aging.
Exercise is also a tried-and-true stress reliever. Even a light workout causes your body to produce more endorphins and serotonin, which help you feel happy, focused, and relaxed. Adults who stay active tend to be less susceptible to feelings of anxiety, loneliness, or depression.
Perhaps most critically, fitness can help protect you from ailments as diverse as cancer, stroke, heart disease, hypertension, and dementia. Staying fit also improves mobility, balance, and bone strength, and it contributes to a longer, happier life.
It's no surprise physical wellness is foremost among The Glenridge's philosophy of the Six Keys to Living Well. Our members enjoy plenty of opportunities to get moving – from taking brisk walks around our 90-acre campus … to playing a round of doubles on our HAR-TRU® tennis courts … to swimming laps in our heated pool.
Our state-of-the-art Fitness Center and Spa also offers an array of exercise classes each week, with one-on-one attention from personal trainers.
"At The Glenridge, we help members pursue an active lifestyle in a positive, no-pressure way," says Andre LeClair, head of the Fitness Center and Spa. "It's our goal to make fitness as accessible and enjoyable as possible – no matter your age or experience level."
This fall, special precautions have been implemented to help members stay safe while staying fit.  Using a new reservation-based system, classes are available to groups of eight or fewer members. All attendees and staff are required to wear masks. For the first time, the Fitness Center remains open on Sundays, with more classes available throughout the week.
As a Life Fulfilling Community®, The Glenridge is committed to creating a positive atmosphere that promotes preventive healthcare, fitness and total well-being. For more information about what life is like in our community – and our upcoming Northside Neighborhood – contact our Life Planning Team here, or give us a call at 941-552-5338.
You can also visit our other blog posts or find us on Facebook. We look forward to hearing from you!