May 16, 2022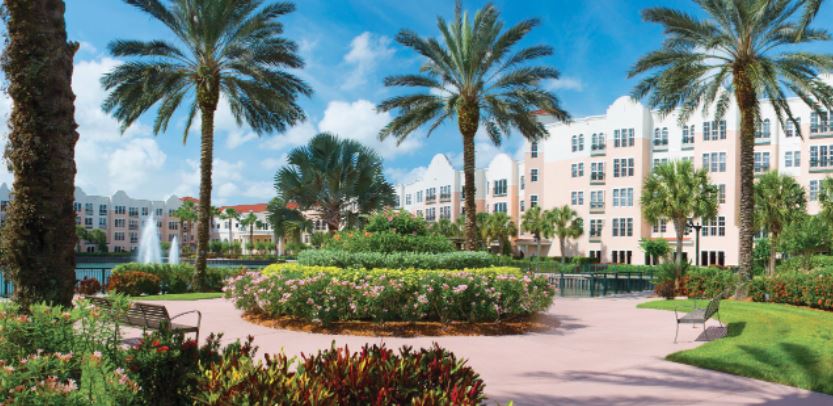 What does it take to be the #1 senior living community in the nation's #1 place to retire?
For more than 13 years running, The Glenridge on Palmer Ranch has been named the best retirement community in Sarasota by Sarasota Magazine – and this year, we received the same accolade from the Sarasota Herald-Tribune. It's a reputation we work diligently to uphold.
But we wouldn't be where we are today if not for a journey that began long before we opened our doors. Nearly three decades ago, a group of dedicated board members and future Glenridge members saw an opportunity to reimagine the status quo – and joined forces in a partnership that brought strong relationships, industry expertise, and creative vision to the fore.
As they say, "the rest is history." What began with the aspirational goal of redefining the senior-living industry ended up doing exactly that. Launching as the nation's first Life Fulfilling Community®, The Glenridge was a trailblazer from day one. And over the years, it has continued to grow, evolve, and innovate to meet the needs of its members – creating a thriving, dynamic environment where people truly flourish.
At The Glenridge, we're proud to be a place where members love to live – and where they can be free to do what they love without worries. What makes life here uniquely different? Just about everything … but for starters:
A spectacular 150-acre campus. Unlike most Life Plan Communities, which are high-density, The Glenridge offers just the opposite: low density, wide-open spaces with lots of privacy, and a literally "green" campus surrounded by nature – with lush landscaping, trails for biking and walking, lakes and water features, and wildlife.
A commitment to living well. From the outset, The Glenridge was designed to redefine aging and promote wellness throughout life. And it shows: Not only do members enjoy the assurance of lifelong continuing care, but they can also take advantage of amenities focused on preventive wellness, including classes and personal training at our 9,000-sq.-ft. Fitness Center and Spa.
Lifelong learning, entertainment and culture. For those who like to be challenged, engaged, and involved, The Glenridge offers myriad opportunities. Here, you can pursue your passion for knowledge at our Glenridge Academy, which offers courses ranging from painting and digital photography to World War II history … or take in music, comedy and entertainment at our state-of-the-art Performing Arts Center, right on campus.
The perfect location. With white sand beaches, blue skies, and temperate coastal weather, it's no surprise Sarasota is known as the best place in the U.S. to retire – and Glenridge members can take full advantage of the area's many attractions. Here, you can enjoy an evening of fine arts at the Sarasota Ballet … dine and shop in elegance at St. Armand's Circle … or take a stroll by the seaside at Siesta Key, just a short drive from the Glenridge.
… and so much more! At The Glenridge, there's always something new on the horizon. While construction moves full speed ahead on our Northside Neighborhood, we're also adding a host of enhanced amenities to our current campus and working on the upcoming Kamberg Center, a $4.5 million health pavilion focused on holistic well-being.
The best way to discover "The Glenridge Difference" is to experience it for yourself. Send us a message today or give our Life Planning Team a call at 941-552-5338 to schedule your personal appointment and tour.
For more information about what life is like at The Glenridge on Palmer Ranch in beautiful Sarasota – named one of the best places in the U.S. to live – visit our other blog posts or find us on Facebook.