November 3, 2020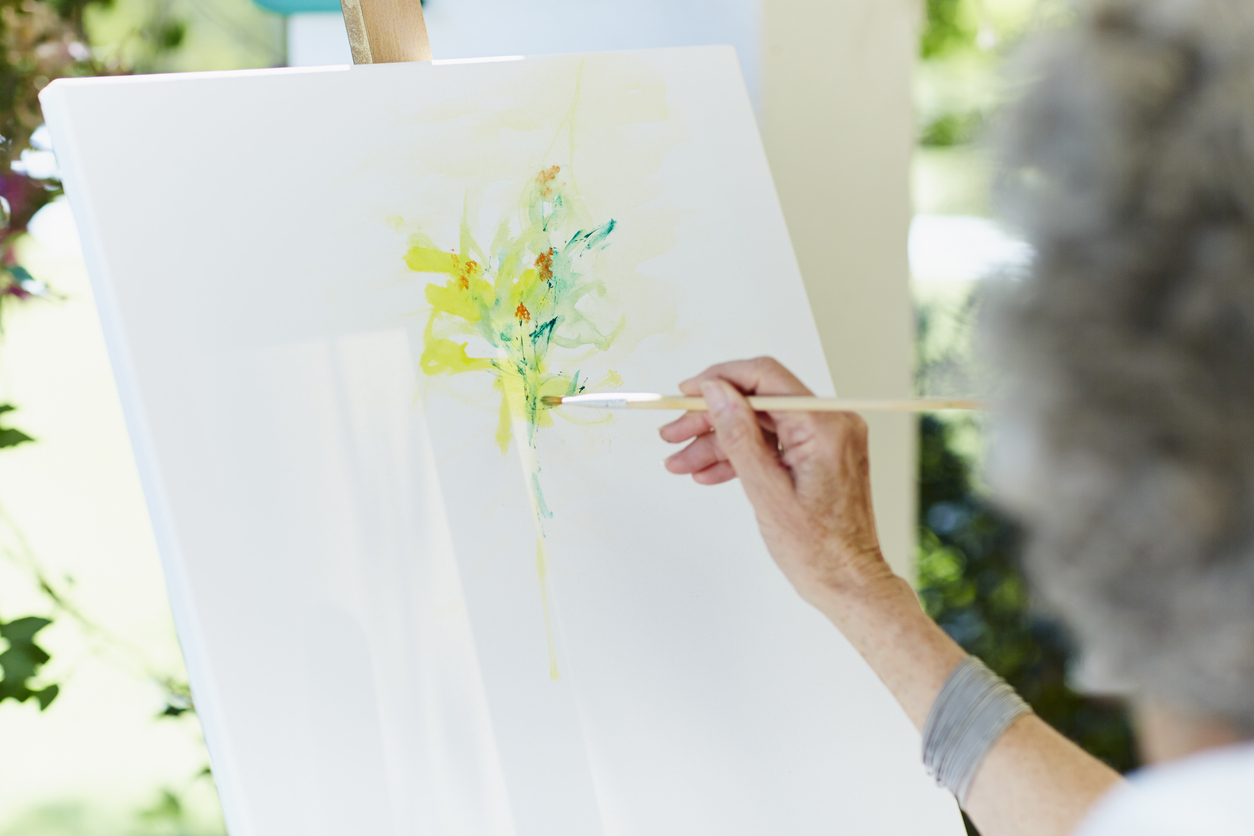 "We're often told 'you can't teach an old dog new tricks,'" writes David Robson for the BBC. "But the latest studies from psychology and neuroscience show that … your brain has an astonishing ability to learn and master new skills, whatever your age."
And it's worth it: Adult students who "learn for the sake of learning," as The New York Times put it in a 2016 article, may also reap wide-ranging benefits for their health. Studies show that participating in activities that challenge the mind – from reading books and playing cards to touring museums and attending classes – is associated with a reduced risk of Alzheimer's disease.
Some activities, like picking up a second language or playing a musical instrument, seem to provide special benefits. Adults who speak two languages may delay the onset of dementia by as much as five years, and music may be remarkably good at strengthening the brain's memory and organizational processes.
But the bottom line? Any new skill is likely to be good for you. Whether you're learning how to use an iPad, paint a landscape, or analyze the historical contexts of World War I, your brain responds to the challenge much like a muscle responds to exercising. By "working out" the parts of your brain involved with learning, you can improve your memory and concentration in everyday life – and protect your cognitive health for years to come.
Better yet, learning can elevate your mood as well as your mind. It nurtures a sense of confidence, interest, and curiosity about the world, which can protect against anxiety and depression and foster a positive, engaged outlook.
At The Glenridge, we've always believed in the power of brain health – and it plays a big role in our philosophy of the Six Keys to Living Well. That's why we provide an abundance of stimulating intellectual programs to help our members flourish, from modified Speaker Series lectures and performances to classes through the Glenridge Academy.
More than 200 Glenridge members take part in Glenridge Academy courses – not only as students, but as instructors, too – enriching the learning process with their diverse experience, talent, and academic and professional backgrounds.
"I think it's very important to challenge yourself to learn," says Dr. Marie Gauthier, a Glenridge member and retired surgeon. "That's a big part of staying mentally healthy and agile – to get out of your comfort zone and try something new."
For the upcoming semester, The Glenridge Academy will continue to provide an array of courses online. Our goal is to keep lifelong learning accessible for members, while ensuring their continuing health and safety.
As a Life Fulfilling Community®, The Glenridge is committed to creating a positive environment where members can flourish in mind, body and spirit. For more information about what life is like in our community – and our upcoming Northside Neighborhood – contact our Life Planning Team here, or give us a call at 941-552-5338. You can also visit our other blog posts or find us on Facebook. We look forward to hearing from you!