October 26, 2021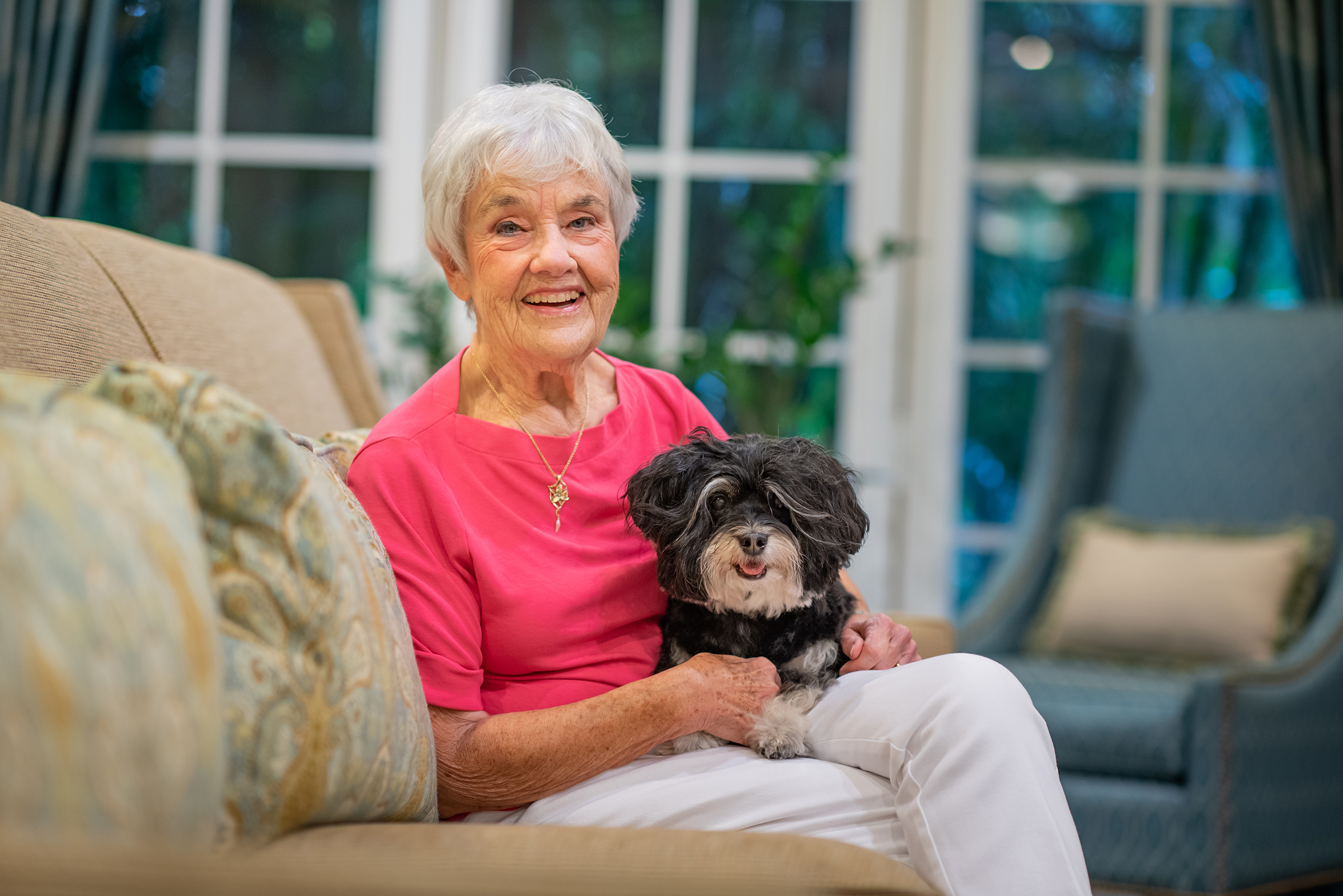 Teaching literacy. Volunteering in the ICU. Serving meals at the local food bank. Glenridge member Christine "Chris" Dermody is always willing to lend a hand to a good cause – and over the years, she's contributed to quite a few.
But she's quick to add that volunteering is about more than civic responsibility: It's an integral part of a life well-lived. "Being engaged with other people is very important. The worst thing that can happen to you is to say, 'That's it, I'm all done,'" she says. "The people you meet can teach you so much."
There's plenty of research to back up Chris's philosophy. According to a Harvard study, regular volunteers enjoy better health than the average person – and while the connection is still being studied, there are plenty of ways doing good for others can be good for you, too:
Step It Up. Lending your time to charity can help get you on your feet, which may be why regular volunteers are nearly twice as likely to meet the CDC's guidelines for physical activity. As little as two hours a week of volunteering is associated with better physical health, and volunteers tend to live longer
Lift Your Mood. When you help others, your brain creates a "warm glow" feeling by releasing dopamine, a neurotransmitter sometimes known as "the feel-good hormone." Not only does that process boost your mood and give you a brighter outlook, but it can also improve your resilience to stress.
Find Community. Research shows that a sense of purpose, or the opportunity to contribute to something greater than yourself, is key to a life well-lived. Volunteering is also an opportunity to meet new people and expand your social network – two key predictors of wellness.
In the words of researcher Eric Kim: "Volunteerism among older adults doesn't just strengthen communities; it enriches our own lives by strengthening our bonds to others and helping us feel a sense of purpose and wellbeing."
For Chris, that's true in more ways than one. She originally came to The Glenridge as a volunteer herself, bringing her certified therapy dog Chauncey to visit members at the Carroll Center. From her first visit, she knew there was something unique about the community that was "unlike anywhere else."
"Everyone was so kind, so happy, so engaged – and you could see what a difference that made," she says. "Before long, I was coming by every other week. And I thought, 'If I ever want to make a move, this is where I'd like to go.'"
______
Discover why Chris, and so many others, choose The Glenridge – and how they truly flourish after moving here. With luxury services and amenities, a Health Assurance Guarantee program, and a vibrant, stimulating lifestyle, our community is "different by design."
See for yourself how we're expanding our culture of well-being with elegant refurbishments to our existing community and brand-new construction in our Northside Neighborhood. To schedule your telephone appointment or personal tour, just send us a message or give our Life Planning Team a call at 888-999-GLEN (4536).
To learn more about what life is like at The Glenridge in Sarasota, visit our other blog posts or find us on Facebook.