February 14, 2023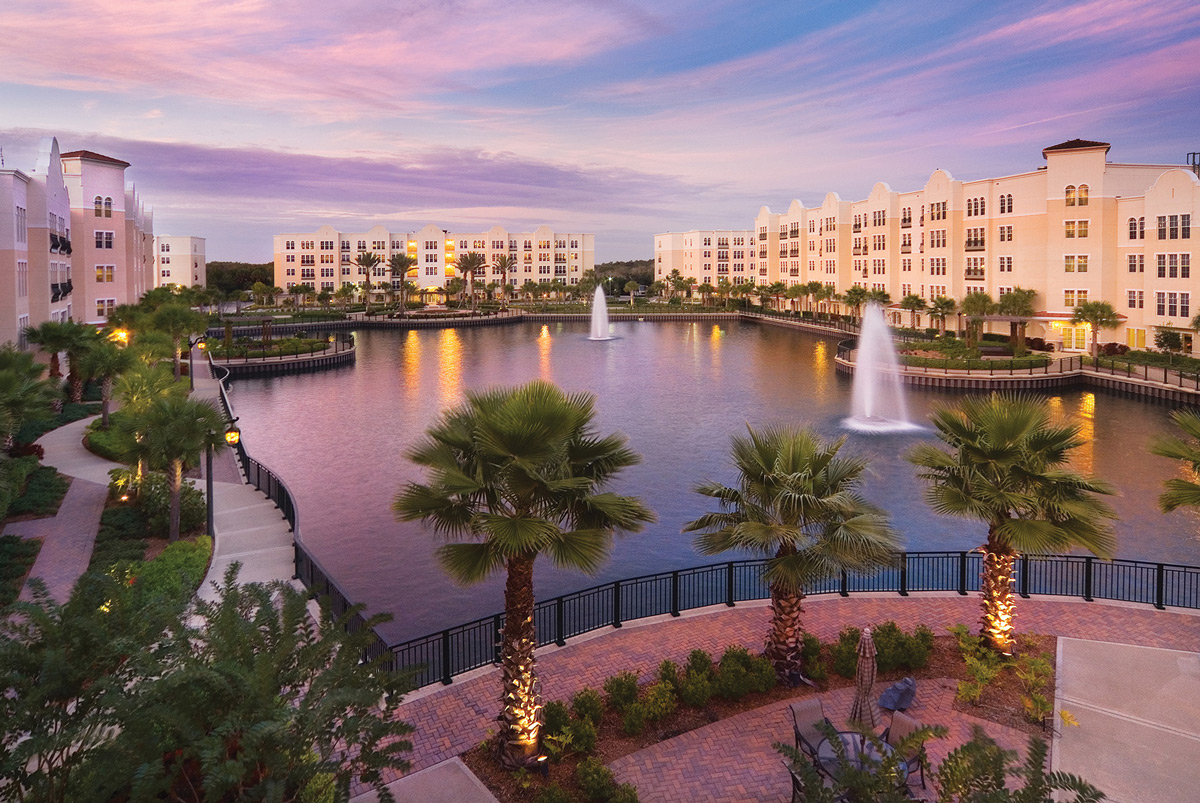 Throughout your life, you've always been in control – and it's human nature to want things to stay that way. But the passing of time brings inevitable changes … and while you can't stop the clock, you can make decisions that allow you to take charge.
At a Life Plan Community like The Glenridge, members don't let aging define them. They define it: from athletic achievement and lifelong learning … to sparking new connections with art, culture and personal expression. They shape their own futures and make life extraordinary in the process.
To our members, aging is a time for:
Achievement and Growth. For David and Phyllis Oakes, aging is a time for achievement – in body, mind and spirit. A competitively ranked swimmer, David appreciates convenient access to wellness classes and amenities – including a 75-ft. pool – at the Fitness Center. Meanwhile, former librarian Phyllis enjoys exercising her brain through mahjong, bridge, and classes at the Glenridge Academy. "We're right where we want to be," says David. "We couldn't have made a better choice."
Freedom and Flexibility. A lifelong entrepreneur and business owner, Manny Joaquim says 'retirement is not in his vocabulary' – and that outlook was a big factor in his decision to move to our community: "I built my career on planning and flexibility – and the first time I saw The Glenridge, I knew this was it. Here, you're free to do what you want – or not. It's a perfect fit for my lifestyle."
Social Connection. From old buddies to new neighbors, the relationships we share with others are the spice of life … and at The Glenridge, Dave and Jane Karklin found the ideal environment to broaden their social circle and spark friendships. "Everyone is energetic and involved," they say. "The social aspect here is extremely important, and social interactions are vital – they add years to your life."
Carefree Simplicity. Instead of letting life's worries, stresses and everyday distractions limit their future, Branch and Bryna Watkins say The Glenridge lets them define how they want to live – one day at a time: "It's exactly what we needed: a secure foundation for the rest of our lives. We can pursue other opportunities, explore new places, but we'll always have everything we need right here. It's liberating."
Discover how you can take charge of your future at The Glenridge. Here, you'll find everything you need to live at the highest level possible: healthcare, housekeeping, home maintenance, transportation, opportunities to socialize – so that you can adapt to change as it comes … no matter what. And you can do it all in a positive, stimulating environment that helps you optimize health, happiness and personal growth.
For more information about what life is like at The Glenridge on Palmer Ranch in beautiful Sarasota – named the best place in the U.S. to retire – visit our other blog posts or find us on Facebook.