February 28, 2020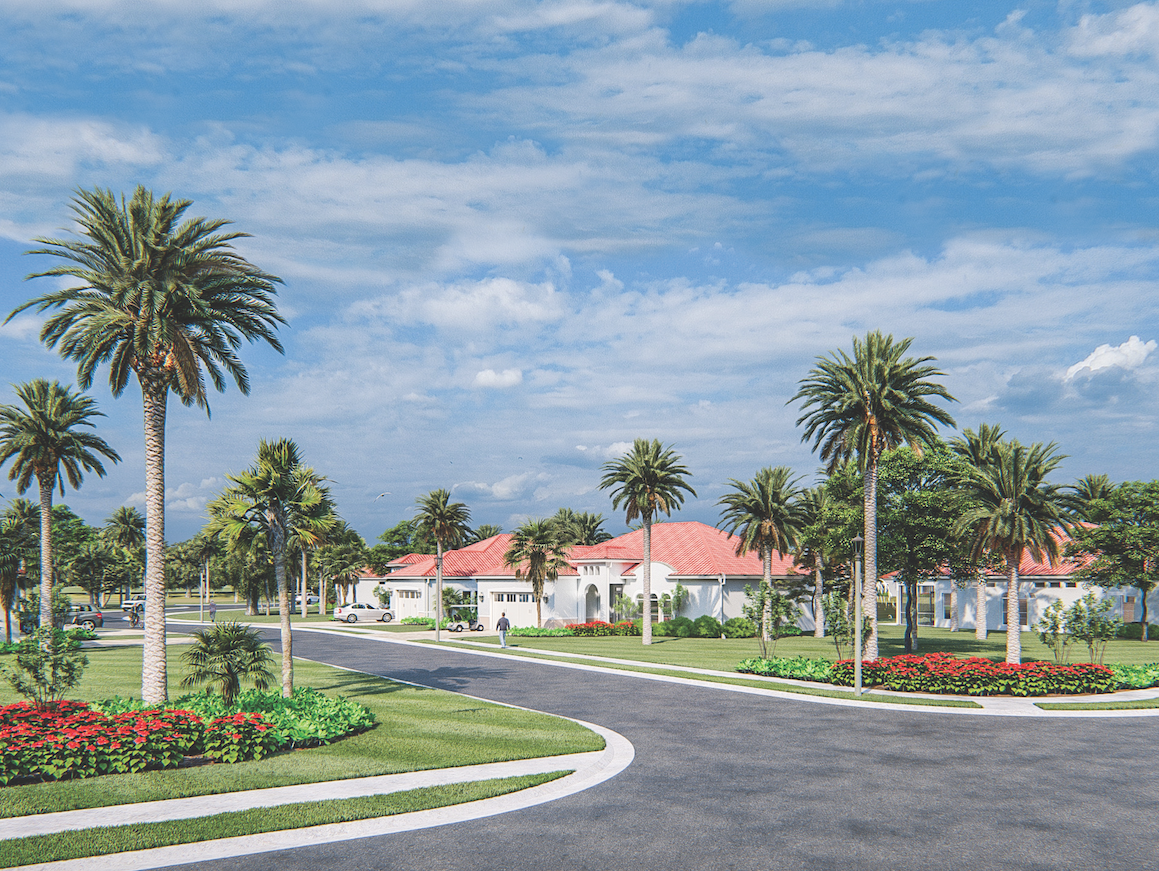 Always looking to the future, The Glenridge on Palmer Ranch is preparing for the next generation of members by launching a major expansion. And this one is unique – because we're the only senior-living community in Sarasota building brand-new single-family homes!
Situated on approximately 25 acres within our existing community, just to the north of the main campus, the new Northside Neighborhood expansion will feature 19 brand-new Club Homes and 16 Paired Villas with six brand-new floor plan selections. Ranging from 1,522 to 2,338 sq. ft., residences will feature an open-concept design with 11-ft. ceilings, 8-ft. tall interior doors and lots of natural light, barrel-tile roofs, stucco exteriors and two-car garages.
With more greenspace and less density, Northside will be ideal for those who love the outdoors and enjoy biking and walking, with scenic views of lakes, wetlands and upland preserve areas.
Equally important, The Glenridge's Northside Neighborhood provides what we call "one-of-a-kind peace of mind":
From your home… With hurricane-impact windows and sliders, plus supplemental emergency generator power, you'll have safety and comfort year-round. You can also stay connected, too: All residences will have smart home technology available.
… To your healthcare. You can't always predict your future healthcare needs, but you can plan for them. At The Glenridge, members have the assurance of unlimited access to quality care – for life.
Planning ahead now can save you stress – and expense – in the long run. In a holistic environment focused on preventive healthcare, fitness and enrichment – The Glenridge offers a pressure-free lifestyle that's liberating and empowering.
Members who choose our Northside Neighborhood also have full access to all the luxury services and amenities The Glenridge is known for. With live entertainment and guest seminars at the Glenridge Performing Arts Center, one-on-one training at the Fitness Center, classes at our Glenridge Academy and much more, it's no surprise that the members who live here truly flourish!
Interested in the expansion? Send us a message here to learn more, or contact our Life Planning Team today at 941-552-5338 to set up your appointment. We look forward to hearing from you! To learn more about what life is like at The Glenridge in Sarasota, visit our other blog posts or find us on Facebook.