August 30, 2023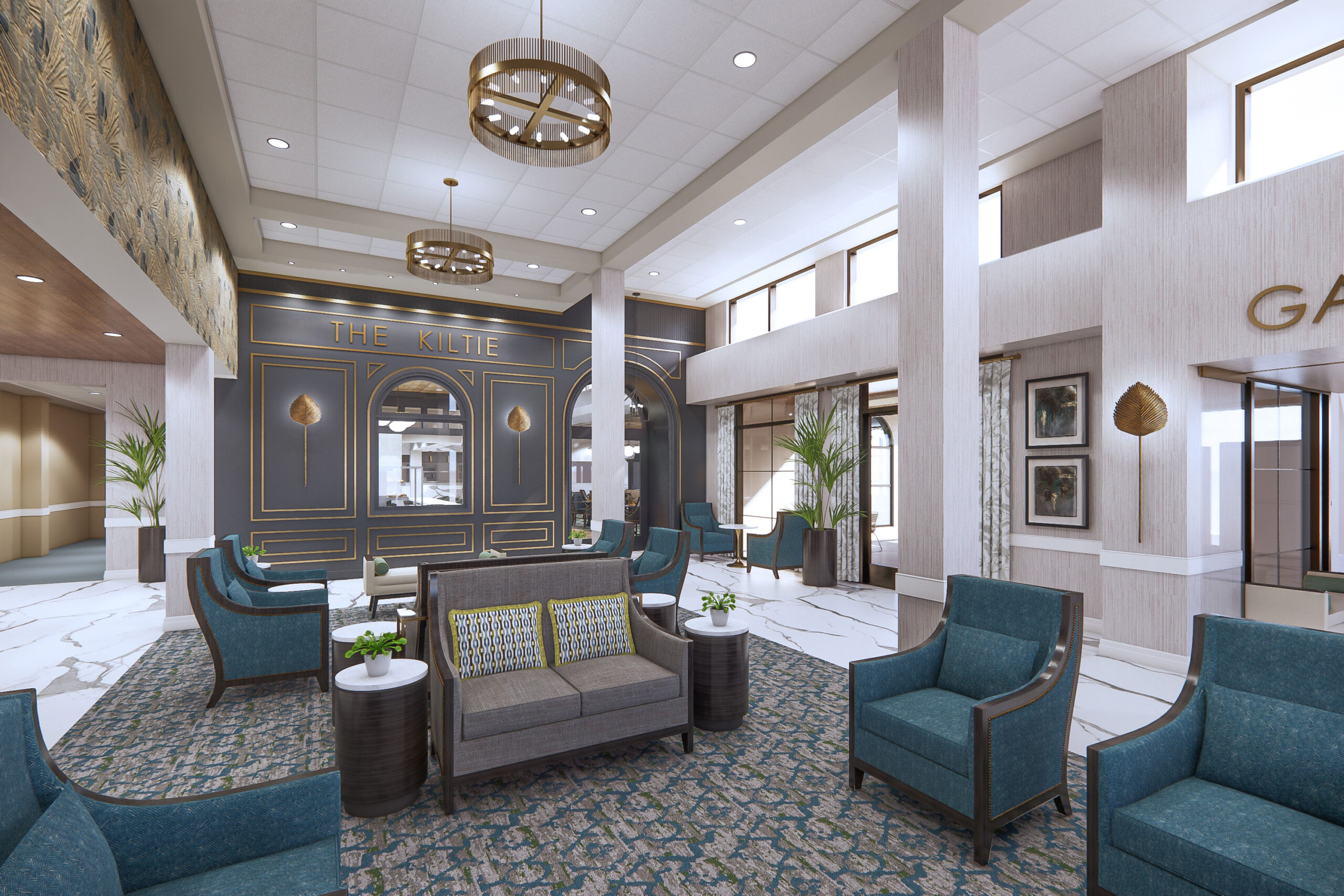 Wellness. Dining. Art, culture, and entertainment. At The Glenridge, we're known for being a community that offers all of the above in abundance – but soon, our members will have even more to enjoy.
Over the past few years, we've been hard at work refining and enhancing everything our community has to offer. Alongside a landmark expansion and the construction of a $5.5 million wellness pavilion, we embarked on a series of renovations and enhancements to our campus's best-loved amenities.
"It's another chapter in our community's continuing evolution to provide more opportunities for members to flourish," comments CEO Jim Cater. "As we continue to welcome more people to The Glenridge, we're committed to adding and improving services and amenities for everyone who lives here."
Among the revitalized amenities that will be available to Glenridge members this fall:
Expanded cultural offerings. For those who like to be challenged, engaged, and involved, The Glenridge offers myriad opportunities – not least of which is our beautiful Glenridge Performing Arts Center (GPAC). Elegant and intimate, the 260-seat theater routinely welcomes comedians, musicians, guest speakers and more to entertain members year-round.Soon, however, the GPAC will become a "one-stop cultural experience." In addition to a renovated theater area, members can look forward to the addition of a brand-new Art Gallery featuring the work of community members, as well as visiting artists.
Fresh and flavorful cuisine. Whether you prefer seasonal meals prepared by an experienced team of chefs or a casual cocktail with friends, The Glenridge has options to suit every palate. And this fall, we're bringing a whole new experience to one of our members' favorite venues: the Kiltie Café.
We're refreshing the Kiltie's look, atmosphere and menu to create a casual, pub-style venue where members can enjoy breakfast, lunch and dinner. The new space will feature a bar, exhibition kitchen, indoor and outdoor seating, and options for "grab & go" items and takeout.
State-of-the-art athletics. When it comes to wellness, The Glenridge goes the extra mile. Not only are our members assured of unlimited access to top-quality healthcare, but they also enjoy a range of fitness programs and amenities, including equipment, classes and personal training at our 9,000-sq.-ft. Fitness Center and Spa.Now, we're looking forward to expanding the Fitness Complex's offerings to include pickleball and bocce ball, located right next to our popular HAR-TRU® tennis courts. We've also recently converted our 75-ft. lap pool to saltwater.
From the outset, The Glenridge was designed to redefine aging and promote wellness throughout life. Pursuing that goal has been a process of constant evolution: modernizing our campus's top destinations, investing in state-of-the-art amenities, and creating new opportunities to elevate our members' lifestyle.
Discover what it means to live in a community that's different by design: To schedule your telephone appointment or personal tour, just send us a message or give our Life Planning Team a call at 941-552-5369.
For more information about what life is like at The Glenridge on Palmer Ranch in beautiful Sarasota – named the best place in the U.S. to retire – visit our other blog posts or find us on Facebook.