October 12, 2022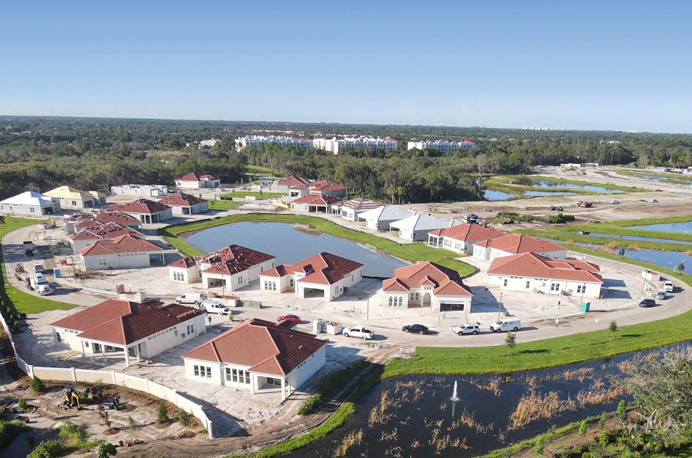 As The Glenridge evolves to meet demand and build for the future, our Northside Neighborhood nears completion – and we're ready to celebrate another milestone in the history of our community.
Situated amid abundant green space, lakes, and trails for walking and biking, Northside offers more opportunities to enjoy the outdoors, as well as access to all the luxury amenities The Glenridge is known for.
But you don't have to take our word for it. Instead, we asked Northside's very first members why they chose the new neighborhood … and the responses speak for themselves:
Best in Class. From the very beginning, Jeff and Jane Johnson knew Northside was a step above the rest … and as the neighborhood's inaugural residents, they'll soon experience the difference firsthand. "The Glenridge was, by far, superior to anything else we saw – and when this new area opened up, we went 'bingo,' that's for us," says Jane. "As much as we've been enjoying all the opportunities on the main campus, we can't wait to settle in."
Effortless Elegance. For architect Shan Di Napoli and her husband Tom, who formerly headed an international furniture company, finding a residence that met their exacting standards was no easy task – but when they heard about Northside, they knew it fit the bill. "From an architectural standpoint, the houses are really well designed," says Shan. "There's a feeling of space and openness … and, of course, there's the lovely design of the outdoors as well: lush, beautiful, and not at all crowded."
Lifelong Security. As 10-year Sarasota residents, Kevin and Lois Lindahl embarked on a comprehensive search for a community that checked all the boxes for security, safety and top-quality healthcare. "Everything we wanted was at The Glenridge – practically right in our own backyard!" they say. "Here, the focus on wellness and health stood out to us – but the whole community is first class."
Close-Knit Community. Adjusting to a new neighborhood is nothing new for Dwight and Jean Denny, a military couple who have lived in 16 residences across eight states. But settling into Northside, they say, will be the easiest transition of all. "People are so outgoing and welcoming here," Jean says. "We're looking forward to enjoying this lifestyle for a very long time."
There has never been a more exciting time to join The Glenridge – and no better time to secure your future at Northside. With Phase I sold out, we are now selling a limited number of premium Phase II homesites. Call our Life Planning Team at 941-552-5338 or send us a message to learn more!
For more information about what life is like at The Glenridge on Palmer Ranch in beautiful Sarasota – named the best place in the U.S. to retire – visit our other blog posts or find us on Facebook.