December 13, 2021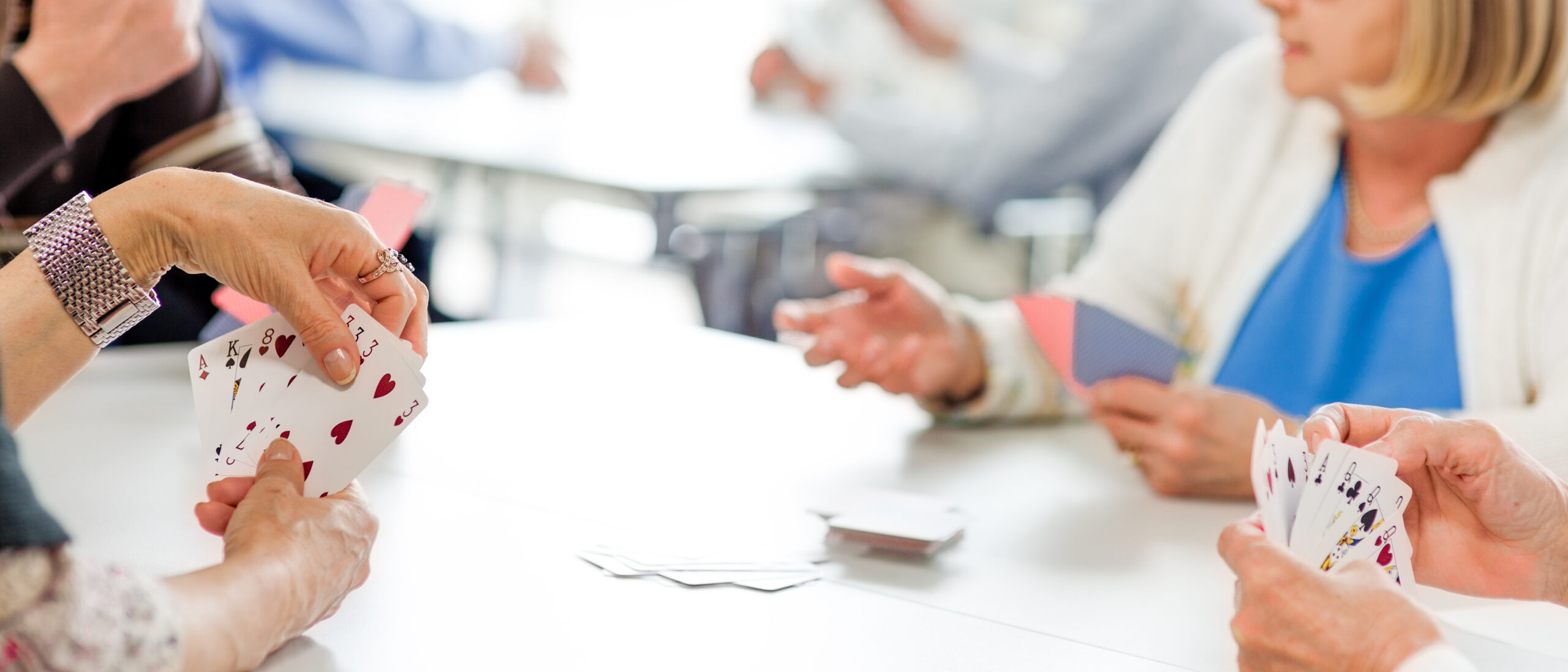 "Bridge is such a sensational game," Warren Buffet once said, "that I wouldn't mind being in jail if I had three cellmates who were decent players and who were willing to keep the game going 24 hours a day." 
As the days get shorter and the nights, cooler, there's no better time to enjoy bridge as a time-honored pastime. All you need for an evening of fun is a deck of cards, a lively conversation, and a group of friends.  
Bridge, which was derived from the 17th century card game whist, is a trick-taking card game. In its most common variation, duplicate bridge, it's played by teams of two. It's known for requiring a keen grasp of strategy and having a long learning curve. Top-tier players can spend their whole lives honing their game. 
But whether you're a veteran or a novice, there are plenty of reasons to play: 
For the camaraderie. 

Bridge is one of the best-known social games, and for good reason. It's a great way to spend time with friends, spark a conversation, and get to know new people … and that's correlated with a 

myriad of health benefits

, including improved sleep, better fitness, and better mood.




 

For the challenge. 

Not only Warren Buffet, but other influential figures like Bill Gates and tennis star Martina Navratilova all tout the benefits of bridge in 

keeping mentally sharp

. That's because the game works out your predictive planning skills, your short-term memory, and your adaptability – key elements of problem-solving.




 

For the fun of it. 

From the satisfaction of winning … to a hearty laugh shared with friends … to the excitement of the game, bridge can be a source of fun and great entertainment. And when you have a chance to 

de-stress and enjoy yourself

, you're likely to have lower blood pressure, better mental health, and a more positive outlook.

 
No matter your experience level, it's worth taking a look at your local bridge clubs or classes. Alternatively, sites like Bridge Base Online can allow you to enjoy "game night" at a distance by hosting virtual games with people you know, play in tournaments online, or even enjoy a round of "solitaire" bridge against your computer. 
At The Glenridge, a welcoming – but competitive – circle of bridge players is always ready to teach the game to newcomers, hone their strategies, and have a good time while mastering the game.  
But that's just for openers. Our community is packed with clubs, social events, seminars and performances that come together to form a uniquely engaging lifestyle … and now, there's even more to look forward to. 
Currently under construction, our new Northside Neighborhood will offer stress-free living and security in a neighborhood with brand-new private homes, abundant greenspace and more opportunities to enjoy the outdoors. To schedule your telephone appointment or personal tour, just send us a message or give our Life Planning Team a call at 888-999-GLEN (4536). 
To learn more about what life is like at The Glenridge in Sarasota, visit our other blog posts or find us on Facebook.