April 12, 2022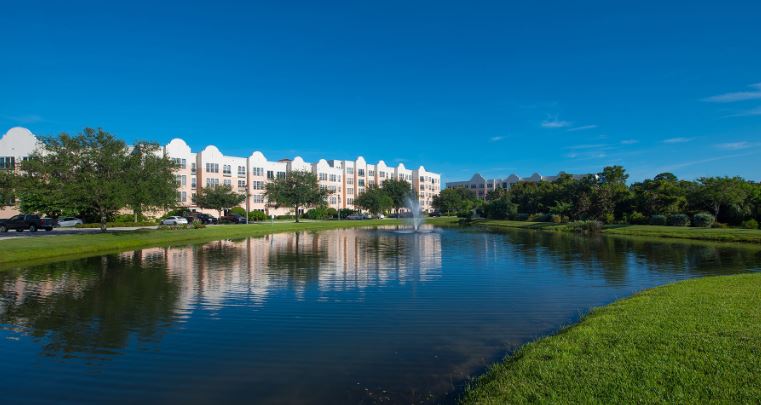 We often say "better late than never" … but when it comes to your future, there is such a thing as waiting too long.
Whether it's a health issue or a worldwide pandemic, life brings unexpected changes that can limit your choices down the road … and when you do choose to make a move, you may wish you'd prepared sooner. That's why – even if your decision is still on the horizon – it's critical to plan ahead.
"The longer you delay, the fewer choices you have – and the greater the chance that you'll encounter an obstacle that makes it harder to get where you want to be," says Glenridge member MaryAl Gagnon. "Everybody I've met says the same thing: Don't wait."
No matter where you are in the decision-making process, here are three ways to start today – without commitments, risks, or obligations:
Create a timeline. It's the classic question: Where do you want to be in ten years? How might your needs and goals change during that time … and, most of all, what do you need to do now to be ready for it? Pondering the answers – or discussing them with your family, spouse or financial advisor – can help you develop a "roadmap" for the next chapter of your life.
Do your research. What priorities are at the top of your list? What resonates with you? … A lush natural environment with lakes, greenery, and "wide open spaces"? A pet-friendly community? Comprehensive, high-quality healthcare? A convenient location? Identifying and weighing different factors can help you sift through your options to find the best match.

When retired neurologist Dr. Alan Grindal and his wife Beth began scouting communities, health and wellness came at the top of the list. "The Glenridge offers top-notch amenities, an active lifestyle, and the security of knowing we can 'age in place,'" Dr. Grindal says. Another big advantage? Plenty of space for the Grindals' dog, Toby.

Secure your spot. If you're still considering your options, there's something you can do right now – risk-free – to give you more choices when you make your move: Join The Glenridge's Wait List!

With a fully refundable, interest-earning deposit, you'll get your name in the queue and earn priority status for up to two floor plans. While joining the list doesn't guarantee entrance to The Glenridge or lock in prices, it does secure your place in line … so when you're ready to decide, we'll be ready for you.
Whether you consider The Glenridge an emphatic "yes!" … a qualified "maybe" … or a "not ready yet," make sure you don't end up saying "I waited too long."
Set your future in motion today! Contact us or give us a call at 941-552-5338 to chat with our Life Planning Team. You can also schedule a private tour or telephone appointment to learn more about all the advantages – and choices – The Glenridge has to offer.
To discover what life is like at The Glenridge on Palmer Ranch in beautiful Sarasota – named one of the best places in the U.S. to live – visit our other blog posts or find us on Facebook.