March 26, 2021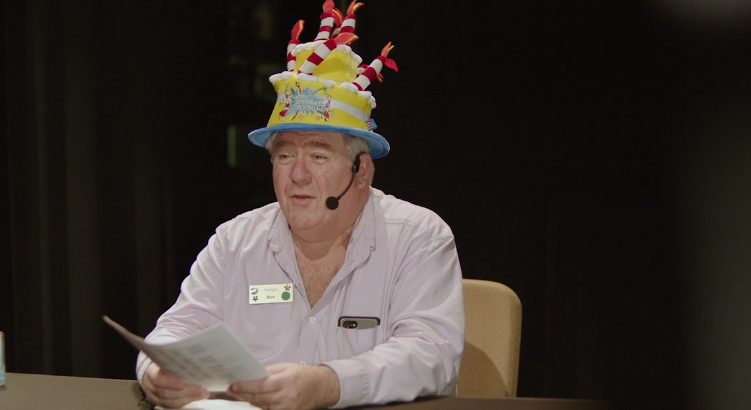 In the words of cognitive neuroscientist Livia Tomova, "Social interaction is not just something that's kind of fun or comforting – it's something we really need to function."
The fact is that human beings are designed to crave company – and being isolated from friends and family can take a physical toll. One well-known study found that loneliness can incur health risks on par with those caused by smoking or high blood pressure. But inversely, the benefits of close community bonds are endless: Staying social can strengthen your immune system, lift your mood and self-esteem, and even add years to your life.
At The Glenridge, we've always nurtured a thriving community packed with social events and live entertainment. From happy hour at the Thistle Stop (our cocktail lounge) to an array of programs and activities, our members take every opportunity to widen their social circle and spark new friendships. But COVID-19 – coupled with a sudden need for social distancing – dealt a hard blow to that connection.
"Florida was under complete lockdown – and, of course, so was The Glenridge," recalls Ben Turoff, Director of Member Life at The Glenridge. "We sprang into action to make sure members had everything they needed – not just delivering all their meals and other necessities, but also keeping people connected."
With that in mind, Turoff oversaw several Member Life initiatives aimed at boosting morale and supporting general well-being.
"One of the biggest things we did," he says, "was to launch The Glenridge Minute."
Originally hosted on the community's in-house TV stations (and now mirrored on YouTube), The Glenridge Minute began as a short news program that provided important updates about COVID-19. With a generous helping of humor and good cheer – and a new signature hat on every program – Turoff kept members in the loop with news about safety precautions and the community's response.
While Turoff's light-heartedness helped to create a sense of normalcy, the Member Life team also understood that some members were having more difficulty coping. To support those who felt especially isolated, The Glenridge brought in a licensed mental health counselor. Anyone who felt overwhelmed or lonely could call anonymously and talk to an empathetic listener.
But perhaps the most surprising – and heartwarming – offer of help came from Glenridge members themselves.
"Even while we were still coming to terms with the situation, members were getting in touch with us to ask how they could help," says Turoff. "For instance, there are a few folks here who live alone, and we wanted to make sure they didn't feel disconnected. Immediately, our social committee volunteered to call their neighbors and chat with them, just to check in."
From ice cream trucks on Wednesdays to gift bags full of crossword puzzles and other "goodies," the Member Life team kept up a constant stream of socially distanced activities. As restrictions slowly lifted, they resumed some in-person events with careful precautions – like trivia night with just two teams instead of a full room.
"It felt like we were running a marathon – trying to find every possible way we could encourage members to mask up, stay safe, and keep being social," recalls Turoff. "Now, we're finally reaching the finish line."
The Glenridge is now looking forward to brighter days on the horizon. With 96% of all members fully immunized against COVID-19, friends and family will be welcomed back on campus, and masks will become optional for members. At the same time, regular events are once again on the calendar: classes at the Fitness Center, holiday celebrations, block parties, bridge games and the model sailboat racing with the community's Yacht Club.
As for Turoff, he still hosts The Glenridge Minute – although he now covers dining, art shows, theater performances, and movie news in addition to COVID updates. It's a welcome change of pace.
As a Life Fulfilling Community®, The Glenridge is committed to creating an environment designed to help members flourish. Nowhere is that philosophy more apparent than our upcoming Northside Neighborhood expansion, which will feature brand-new Club Homes and paired Villas in a scenic environment with plenty of greenspace.
Schedule your personal appointment and tour today: Call our Life Planning Team at 941-552-5338 or send us a message. We look forward to hearing from you!
For more information about what life is like at The Glenridge on Palmer Ranch, visit our other blog posts or find us on Facebook.