January 28, 2021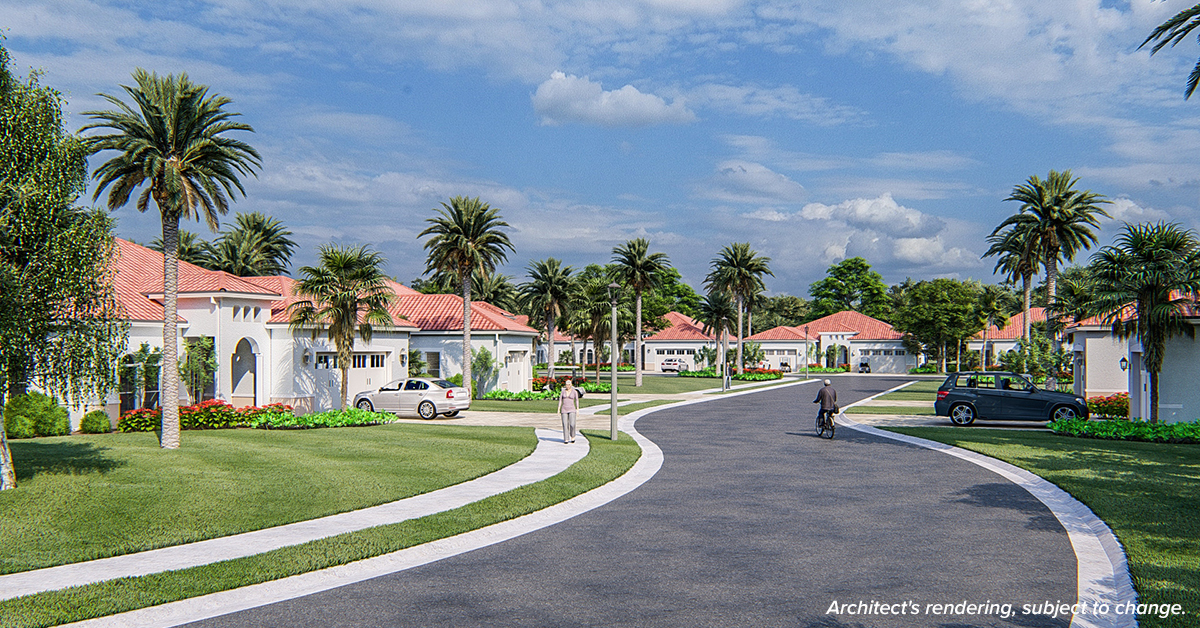 "You're never too old to set another goal or dream a new dream," said C. S. Lewis. According to Judy and Craig DuBois – future members at The Glenridge's upcoming Northside Neighborhood – the opposite is also true: You're never too young to plan ahead.
"We're in good health, and, like many, we wanted to push our long-term planning down the road as far as possible," says Judy. "We didn't think we were ready, but when we learned about Northside, all that changed. And we're glad it did."
With 35 brand-new Club Homes and paired Villas, Northside was exactly the solution the couple was looking for. Located on 25 acres on the north side of The Glenridge campus, the new neighborhood offers homesites with views of lakes, wetlands and upland preserve areas. It's ideal for those who, like Judy and Craig, love the outdoors.
Even more important, the couple knows they'll have peace of mind, no matter what tomorrow has in store. As a Life Fulfilling Community®, The Glenridge goes the extra mile to promote preventive healthcare, fitness, and total well-being – and also provides unlimited access to assisted living, memory support, skilled nursing and rehab, right on campus.
"We wanted to be somewhere where we don't need to rely on our family or friends," says Judy. "At Northside, we can enjoy ourselves, meet new friends, and get involved while we're young and active – because we feel secure that we will be taken care of in the best possible way."
Even though their move is still on the horizon, the couple is happy to have a roadmap for the years ahead. "You never know what's going to happen tomorrow," Craig says. "Down the road, you may not have as many choices – so we decided we had to act sooner."
"Northside encompasses everything we're looking for and more," adds Judy. "We'll have a brand-new, single-family home in a location we selected. But even more than that, we'll have security for our future. And we couldn't be happier."
Discover why Craig and Judy DuBois – along with many others – have chosen Northside. On our expansion mini-site, you can explore floor plans, take a virtual tour, and get to know all the advantages this new Glenridge neighborhood has to offer.
By securing your spot at Northside today, you'll lock in lower prices … and get access to the best choice of homesites. Plus, as an added level of protection, your 10% reservation deposit will pre-qualify you for Glenridge membership – even if a health event occurs after your initial assessment and prior to the completion of your new home.
Call our Life Planning Team at 941-552-5338 to schedule your personal appointment and tour – or send us a message. We look forward to hearing from you!
For more information about what life is like at The Glenridge on Palmer Ranch, visit our other blog posts or find us on Facebook.