May 22, 2020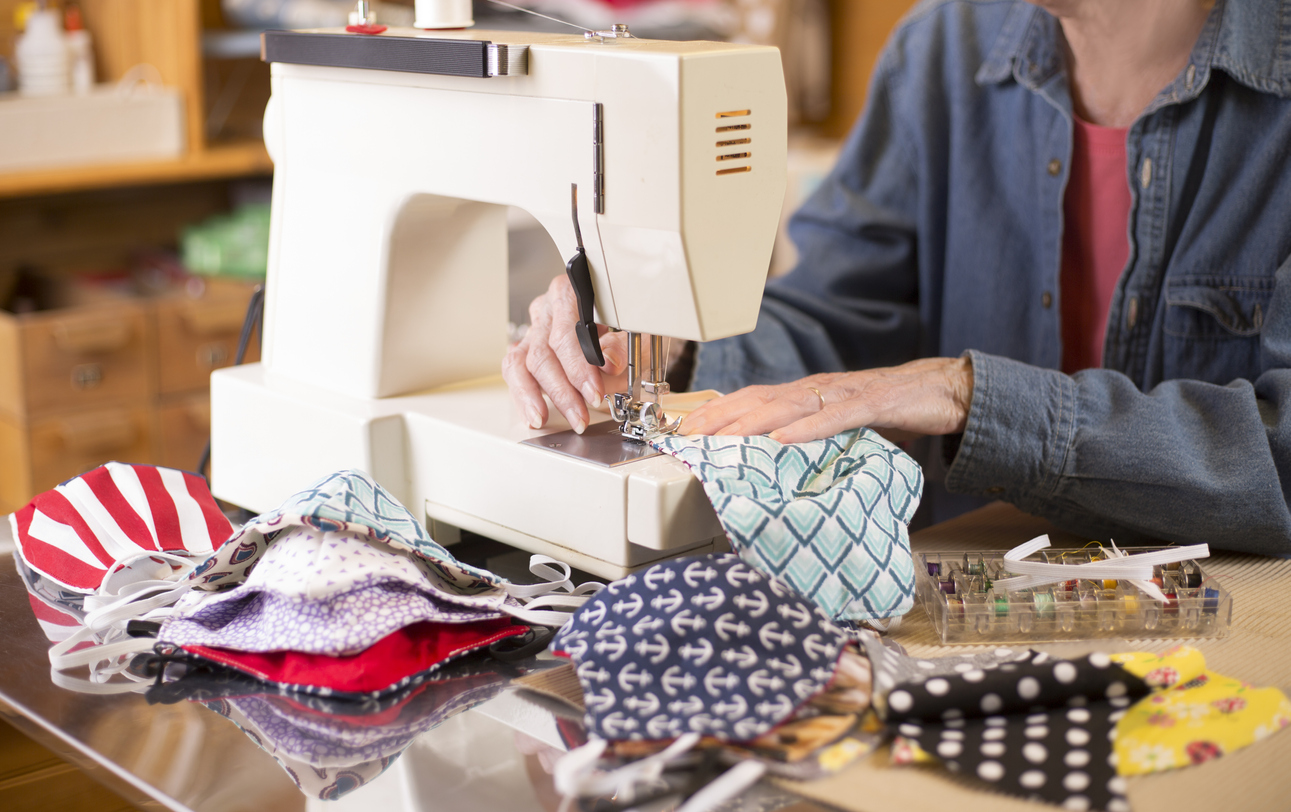 With so much going on in our community, it's natural if you feel called to take action. But not everyone can – or should – don a mask and volunteer, since staying home is one of the best ways to stay healthy.
That doesn't mean you can't lend a hand in other ways, though – especially since studies show that doing good may be good for you. Older adults who volunteer tend to feel happier, calmer and more connected to their neighbors. Supporting a good cause can even boost your immunity and improve your physical health.
Here are four ways you can do good at home:
Donate. Whether it's a monthly pledge or a one-time donation, giving to your favorite reputable charity is a versatile way to do good at a distance. Often, financial support is more effective per dollar than donating other supplies. But you can also check your local food bank or charity thrift shop – some may offer no-contact donation options for clothing or canned goods.
Make Masks. Experienced sewers and beginners alike are plying needle and thread to make fabric face masks. Homemade masks, while not appropriate for frontline medical staff, make a great donation for nonprofits and neighbors. Glenridge members Bill and Penny Kobernusz began making face masks in early March when Penny, a former nurse, heard about shortages. Since then, the couple has distributed more than 160 masks to neighbors and Glenridge team members. The project, they said, was the perfect opportunity to do something "worthwhile and meaningful for others."
Volunteer Remotely. It's easier than ever to donate your time virtually. Consider signing up to take calls on a crisis helpline, correct COVID-19 misinformation online, or transcribe historical documents so that they can be preserved digitally for future generations. Interested in something else? Websites like VolunteerMatch allow you to browse virtual volunteering opportunities worldwide.
Reach Out to a Neighbor. Loneliness itself can be a health risk, studies show. According to AARP, isolation can be as harmful as smoking 15 cigarettes a day. If you know someone who may be isolated from loved ones or family members due to COVID-19, give them a call. Sometimes, small acts of kindness can have large impacts on those around you.
There's no one path to purpose, but studies show that strong social connections are critical to wellness and joy. From the outset, a sense of community has been at the heart of our culture – and it plays a major role in keeping members happy, healthy and safe.
To learn more about The Glenridge lifestyle, our commitment to quality, compassionate healthcare – and our new upcoming Northside neighborhood – contact our team today or call 941-552-5369. To read more about senior living in Sarasota, check out our blog archive or visit our Facebook page.