March 27, 2019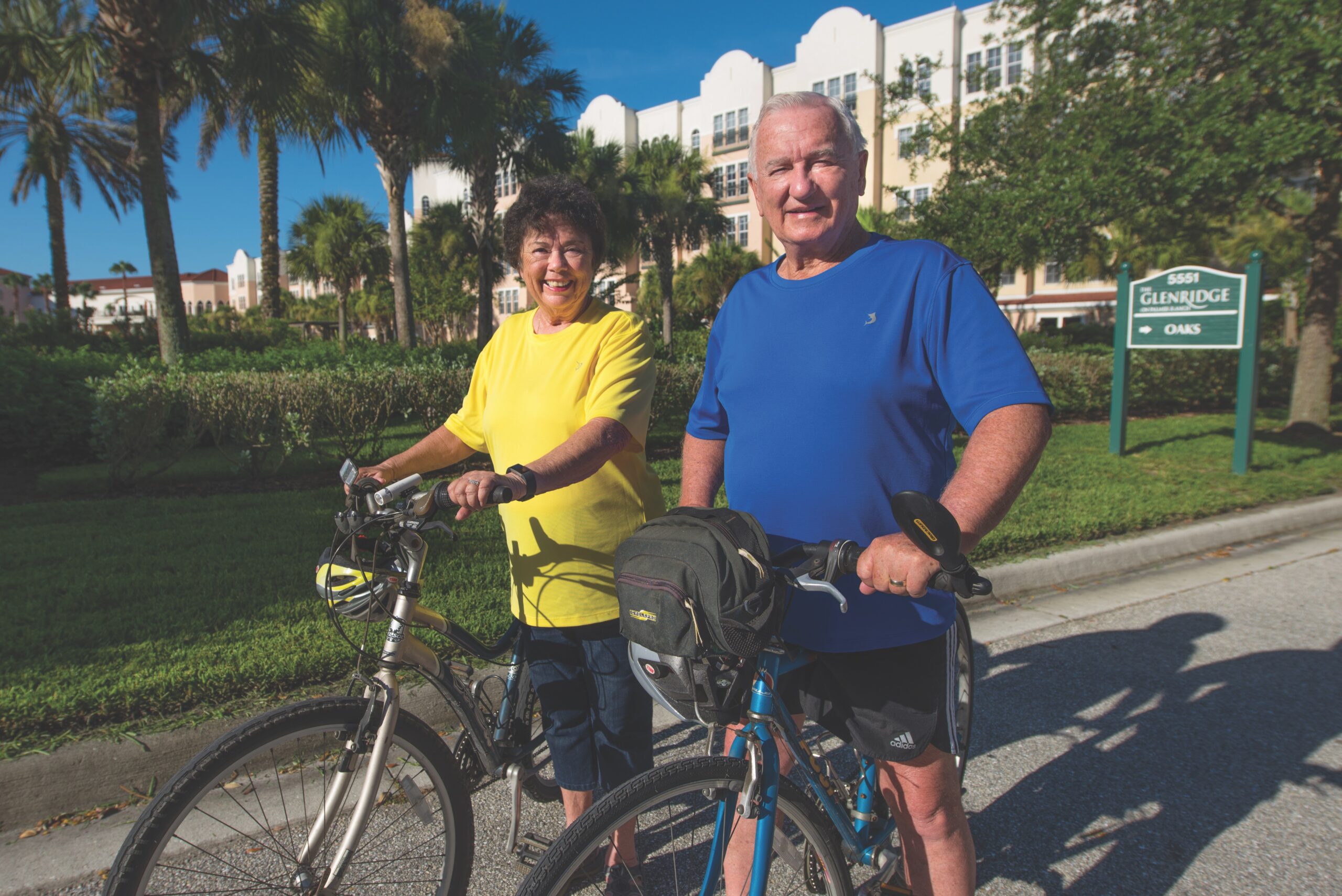 Are you getting enough exercise? Statistically speaking, the answer may be no.
According to the official public guidelines for American health, adults should aspire to 150 minutes—about two and a half hours—of moderate physical activity every week. That's thirty minutes of exercise a day, five days a week. It may not seem like much, but as of 2016, only about twenty percent of Americans met the current requirements.
Not sure how you're doing? Here are some day-to-day activities that count towards the total:
Walking and hiking
Dancing
Swimming
Jogging or running
Yoga and tai chi
Bicycle riding
Sports like tennis and basketball
Most people know that exercise is crucial to overall health: staying active is one of the best ways to prevent illnesses like heart disease, stroke, diabetes, and osteoporosis. What may surprise you is that physical fitness keeps your mind healthy, too. Regular exercise is associated with staying intellectually sharp, and has been shown to improve mood and reduce stress.
Researchers say the key to staying fit is finding the right form of exercise for you. You may have to try a variety of sports and activities before you hit upon one you love. Even better, recruit some friends to join you. Exercising in a group can motivate you to reach your fitness goals, and it's a great way to expand your social network.
At The Glenridge, fitness is just another part of the community culture. Sportsmen and sportswomen can take to the Har-Tru tennis courts for a friendly doubles match, go for a dive in the 75-ft. heated lap pool, improve their swings at the nearby golf courses, or bike along the scenic Sarasota Legacy Trail. The Fitness Center and Spa offers the latest equipment, expert one-on-one guidance, and a sophisticated atmosphere, all within easy access from your front door.
"We love riding our bikes on the cycle path at The Glenridge or on the Legacy Trail," says Glenridge member, Penny Kobernusz (pictured above with husband Bill Kobernusz). "We go wherever we like. It's always an adventure."
Interested in learning more about life at The Glenridge? Take a look at our Facebook page or check out our other blog posts to learn more!