June 19, 2020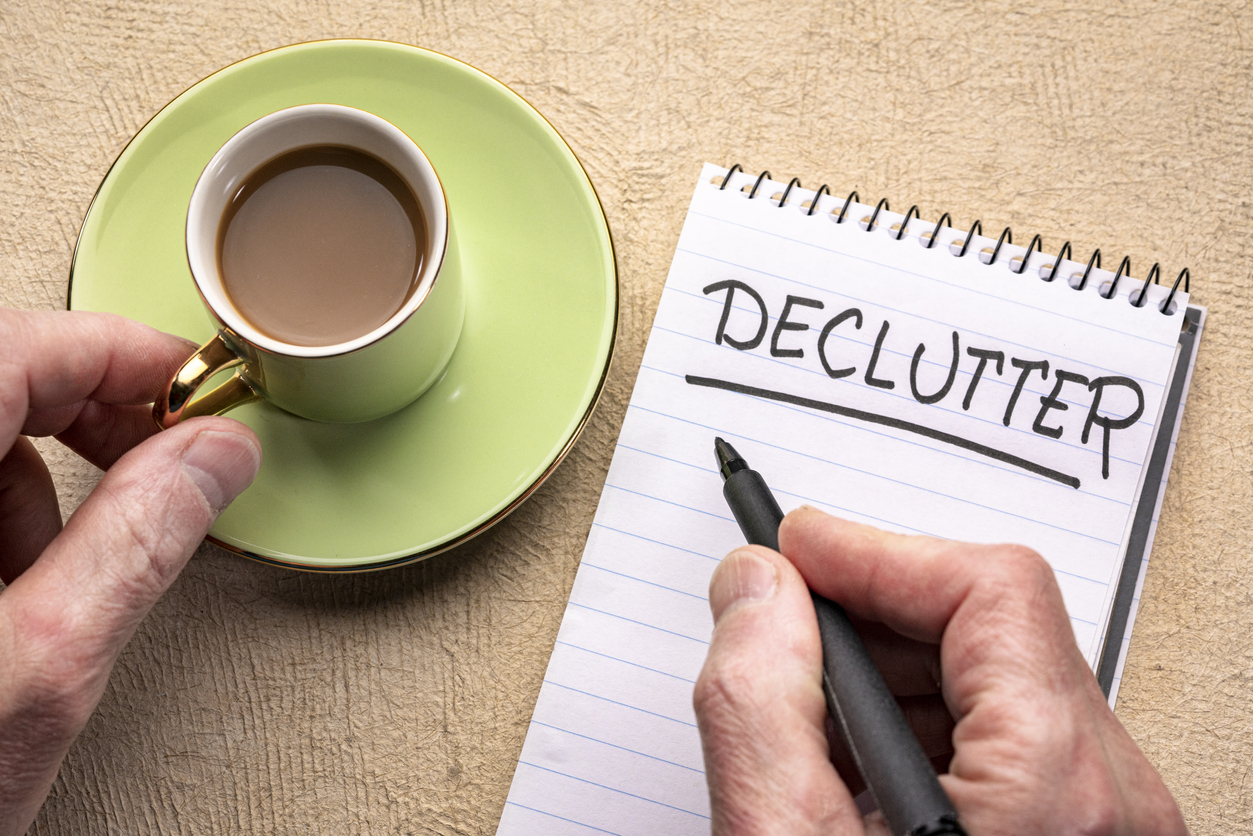 "Our life is frittered away by detail," wrote essayist Henry David Thoreau, adding: "So simplify the problem of life – distinguish the necessary and the real. Probe the earth to see where your main roots run."
These days, as our everyday worries – from home and lawn maintenance to hurricane prep and healthcare – are compounded by the uncertainty created by COVID-19, it's a good time to take Thoreau's advice. But true simplicity isn't about living with less or sacrificing what you have. Instead – to borrow a phrase from tidying guru Marie Kondo – it's about "finding what sparks joy."
Here are some ways you can begin the process of de-cluttering:
Make time for what matters. Reflect on what really brings joy to your life. That could be an activity like art or music, travel, volunteering, reading or spending time with loved ones – or it could be a possession, like a favorite scarf or photo. How can you make those moments the focal point of your day?
Move on from the "clutter" in your life. Clutter isn't just a shoebox of old postcards or a shelf of unread books. According to Ms. Kondo, "Clutter obscures what's most important. Discarding that which doesn't support your ideal lifestyle creates space for treasured possessions to really shine." Ask yourself what tasks or worries distract you from the things that matter.
Simplify your future. Having a plan for tomorrow can help you reduce the stresses and worries of today – which gives you more time to focus on doing what you love. Take time today to find your direction to simplify your life. Where do you want to be in five years? How might your lifestyle and health needs change? What can you do now to be ready?
For simple, stress-free living, look no further than The Glenridge's 149 private, low-rise, apartment residences. Situated in a lush environment among walking and biking trails, lakes and fountains, and convenient to all our luxury amenities, our residences are perfect for those seeking a vibrant and engaged lifestyle without the hassle of home maintenance.
Just as important: You'll know that your future is secure. Glenridge members enjoy assured, unlimited access to healthcare right on campus – from routine check-ups at our Living Well Clinic to long-term care in assisted living, skilled nursing and memory support, if ever needed.
You can browse Apartment Residence floor plans, photos and more by clicking here. You can also contact our Life Planning Team here, or give us a call at 941-552-5338 to set up your appointment. We look forward to hearing from you!
To learn more about what life is like at The Glenridge on Palmer Ranch, visit our other blog posts or find us on Facebook.