May 5, 2021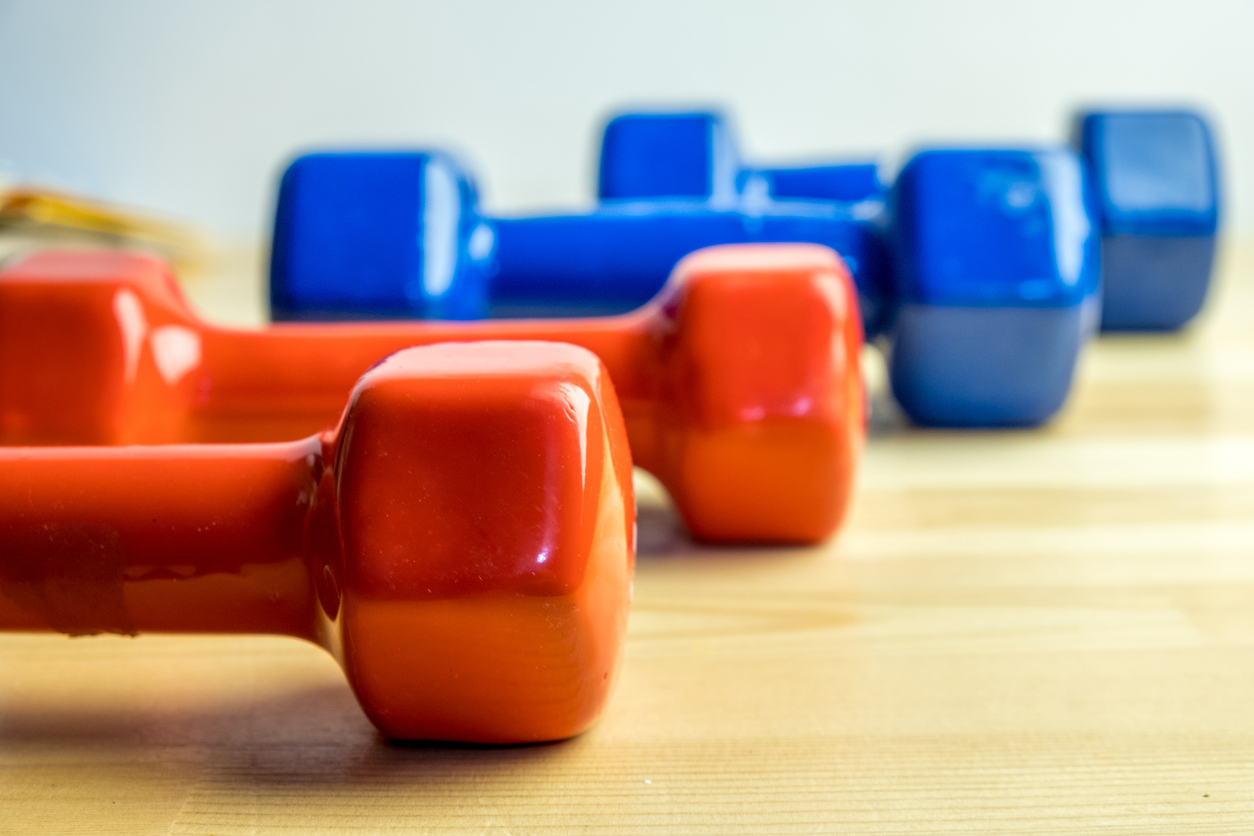 There's one basic key to good health throughout life, and it's no secret: Get moving!
Most people know that exercise is critical to physical wellness. But studies are just beginning to map the extensive impact of an active lifestyle on everything from memory and concentration … to mood and mental health. In general, the more active you are — physically, intellectually, and socially — the happier and healthier you'll be.
That's not news to Al and Phyllis Wilhelm. Fitness buffs — and lovers of nature — the couple say they can be found hitting The Glenridge's Fitness Center and Spa "a minimum of five days a week."
"We get up pretty early in the morning, and we do strength training, free weights, aerobics exercises, everything," says Al. "Staying fit is a big part of our lives — and the best part is, we can do it right here at The Glenridge."
"When we're not at the Fitness Center, we're out biking or walking," says Phyllis. "The campus is beautiful. And the Legacy Trail is right nearby, which is a wonderful opportunity."
When the Wilhelms planned their move to The Glenridge — and the upcoming Northside Neighborhood in particular — wellness and independence were among their biggest motivators.  From their lakeside home in Maine to their coastal residences in Sarasota, they had always enjoyed an active lifestyle close to the outdoors. And Northside, with its brand-new, single-family homes and abundant greenspace, proved to be the perfect fit.
"We're very fortunate to have secured a site on the lake, surrounded by beautiful scenery," says Phyllis. "One thing we look forward to is being able to sit out on the lanai with a cup of coffee, just watching the birds and enjoying the calm. We'll be out in our own little world."
But while their new home will offer plenty of privacy, the Wilhelms say joining The Glenridge is a chance to widen their social circle, too.
"From the first visit, everyone has been extremely friendly," says Phyllis. "Just this morning, we were walking back from the Fitness Center, and we ran into two other couples. They immediately stopped and introduced themselves, and before we knew it we were making plans for dinner."
"In the past week, we've met more new people and made more plans than we have for the past five years — and we haven't even moved in yet!" adds Al. "Because we're getting in at the launch of Northside, we'll be surrounded by a community of interesting, like-minded neighbors. We can't wait to get to know them."
Discover why Al, Phyllis, and so many others are choosing The Glenridge's Northside Neighborhood. On our expansion mini-site, you can explore floor plans, take a virtual tour, and get to know all the advantages this new Glenridge neighborhood has to offer.
By securing your spot today, you'll lock in lower prices … and get access to the best choice of homesites. Call our Life Planning Team at 941-552-5338 to schedule your personal appointment and tour – or send us a message. We look forward to hearing from you!
For more information about what life is like at The Glenridge on Palmer Ranch, visit our other blog posts or find us on Facebook.