May 11, 2023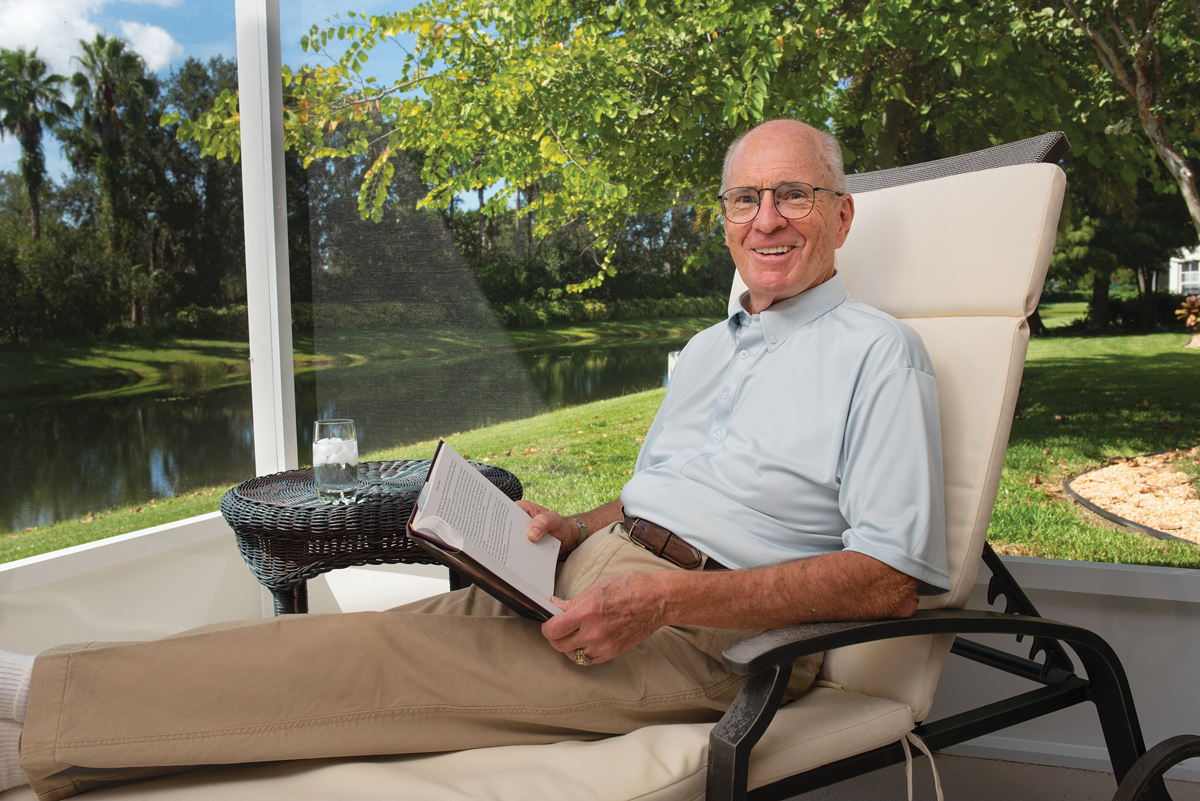 What does it look like to take charge of the future? What matters most when you're planning for life as an older adult – and how can you set yourself up for success? For Bruce Miner, the answer was simple: Move to The Glenridge.
As a trust banker who spent much of his career advising clients about their own long-term goals, Bruce Miner became something of an expert on the topic of planning ahead. While his own move was still decades away, the advantages offered by senior living communities always stood out to him.
"I was only in my 40s at the time, but I was impressed by everything these communities offered – so there was no question in my mind where I wanted to be when I retired," he says. "It became a long-term objective of mine … I've always sought security in my life."
Unlike many independent living options, a Life Plan Community like The Glenridge offers complete peace of mind. Not only do members enjoy maintenance-free independent living … luxury amenities, culture, dining and entertainment … and a wide range of programs, classes, and social events, but they also know that they'll have assured access to high quality healthcare, if ever needed.
After Bruce retired, The Glenridge was on his radar for a while. But it wasn't until he found himself living alone after the loss of his wife that he decided it was time to seek out more social engagement and community connection. Last summer, he made his move into a spacious Club Home – and the experience has been a "wow."
"I'm healthy, vigorous and active, so I felt a Club Home would be an ideal fit for me," says Bruce. "And as soon as I moved in, I knew it was the right choice – it's beautiful here."
An avid swimmer, Bruce says the Fitness Center's 75-ft. lap pool caught his interest right off the bat – but he's eager to explore everything the community has to offer, from wellness programming and social events to lifelong learning courses at the Glenridge Academy. Most of all, he's glad to be at the heart of the action and surrounded by great new friends.
"Here I have 'social security,' I guess you could call it!" Bruce quips. "I hadn't even moved in yet before my new neighbors called to invite me to dinners and block parties. It's just a friendly environment full of warm, wonderful people."
An added bonus, he says, is the location. "Sarasota really is the gem of Florida. Not only is it beautiful, but it also has a wonderful history, cultural activities, great restaurants, you name it. It's a perfect location – and I truly wouldn't want to be anywhere else."
At The Glenridge, we're proud to be home to a one-of-a-kind community where members can take charge of their future, optimize their wellness, and flourish at any age. To learn more about how you can get started on your Life Plan today, give us call at 941-552-5338 or send us a message!
For more information about what life is like at The Glenridge on Palmer Ranch in beautiful Sarasota – named the best place in the U.S. to retire – visit our other blog posts or find us on Facebook.