February 10, 2021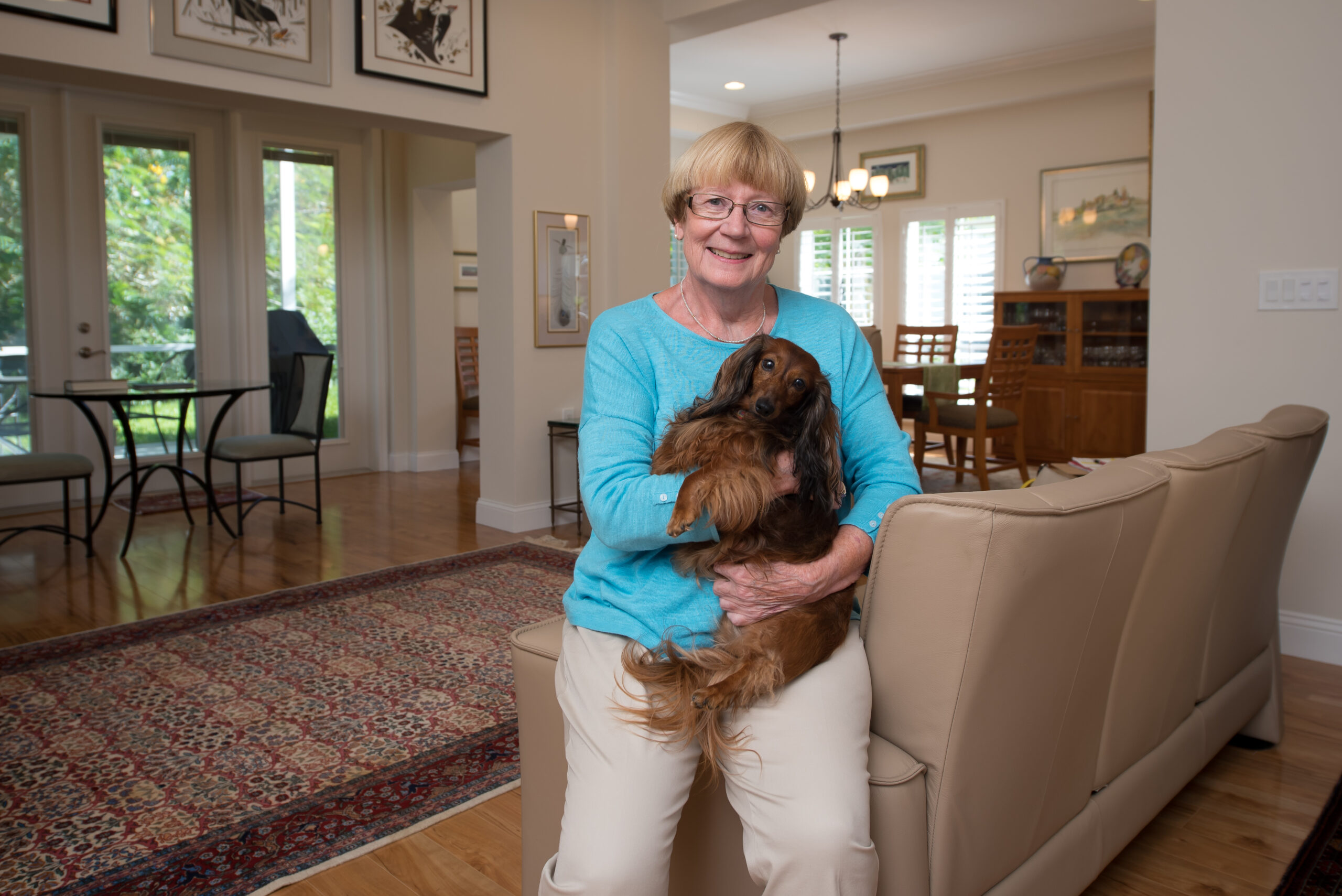 Approximately two-thirds of American households own pets.
But that's nothing new: We've been living with animal companions since the dawn of recorded history. In Paleolithic times, the first domesticated dogs worked side by side with human hunters. Much later, in 16th-century Egypt, cats caught on as household pets – and soon spread across the world to civilizations like China and India.
From Alexander the Great and his favorite horse, Bucephalus, to Abraham Lincoln and his beloved cats Dixie and Tabby, humans have been doting on their pets for thousands of years. But research is just beginning to uncover the many ways our animals help us live better, happier lives.
The bottom line? Pets are good for the heart (in more ways than one):
Taking Fido out for a brisk walk is a great way to get your heart pumping, and that comes with plenty of health benefits. According to the CDC, pet owners tend to have lower levels of cholesterol and triglycerides – both risk factors for heart disease – than those who live without an animal companion. Dog owners in particular tend to live longer, healthier lives, thanks in part to the extra physical activity. But there's good news for cat lovers, too: Studies have found that living with feline companions can promote lower blood pressure, which may help protect you from heart disease and stroke.
As George Eliot once wrote, "Animals are such agreeable friends – they ask no questions, pass no criticisms." Having furry friend in your life rewards you with companionship, fun, and unconditional love, which can reduce feelings of loneliness and strengthen social bonding. Owning a pet can make easier to socialize with other humans, as well. Whether you're out for a stroll with your pooch or getting to know a neighbor's cat, animals help spark conversation and common ground.
It's hard not to be soothed by seeing a dog's tail wag, feeling a cat's purr, or even watching fish swim – and that's no coincidence. Studies show that being near animals can lift your mood, reduce anxiety, and help you handle stress more effectively. The reason comes down to chemistry. Spending quality time with animals can decrease levels of the "stress hormone" cortisol and lower blood pressure. At the same time, it also triggers higher levels of the "love hormone" oxytocin, which is responsible for the warm and fuzzy feeling of familial bonding.
At The Glenridge, we know pets play a big role in helping their humans thrive. In fact, our community has been pet-friendly since we first opened … even before it was the "thing" to do.
And now, at our upcoming Northside Neighborhood, there will be even more choices for pet owners. Our single-family Club Homes and paired Villas feature all-new open floor plan designs with a covered lanai that opens to your own back yard – ideal for all the times when your pet needs to go out. And for exercise, both of you can enjoy taking long, scenic walks around our beautiful 90-acre campus.
So take a look at Northside … and bring your best friend! Call our Life Planning Team at 941-552-5338 to schedule your personal appointment and tour – or send us a message. We look forward to hearing from you!
For more information about what life is like at The Glenridge on Palmer Ranch, visit our other blog posts or find us on Facebook.