September 14, 2023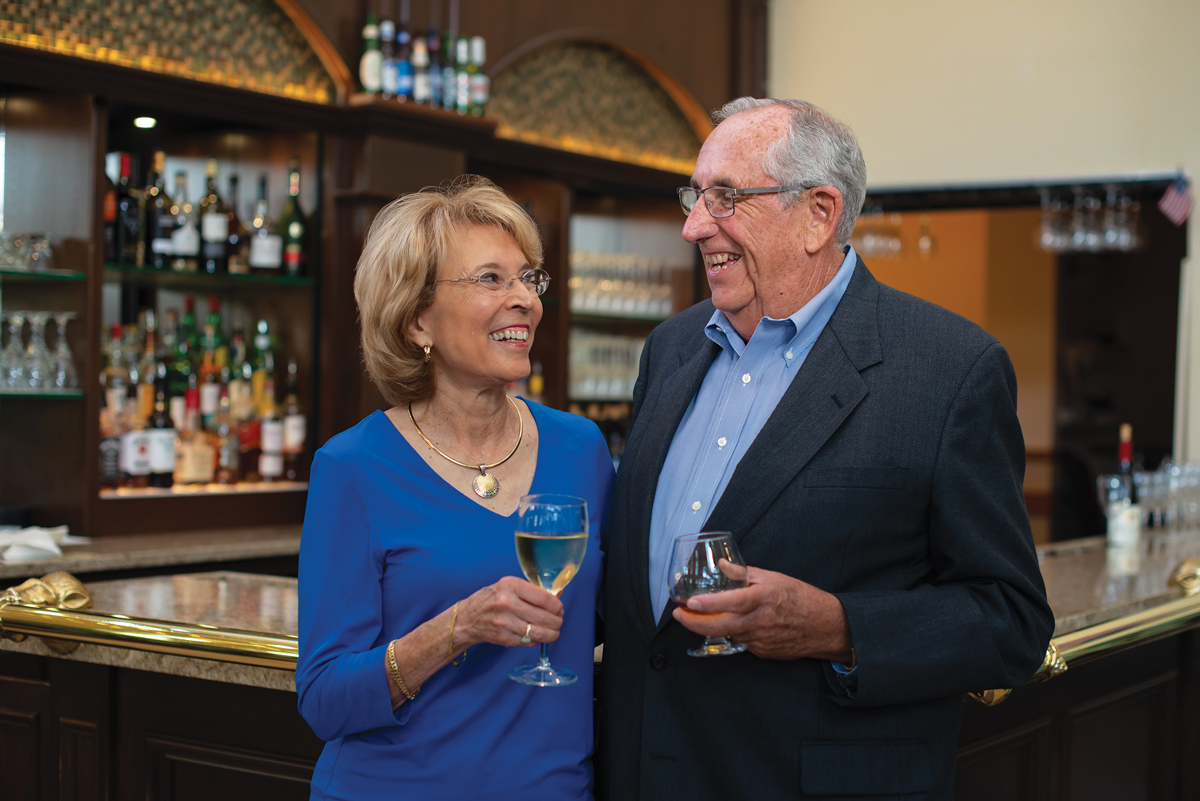 "A great paradox of our hyper-connected digital age is that we seem to be drifting apart," writes Dr. Dhruv Khullar for the New York Times. "Increasingly, however, research confirms our deepest intuition: Human connection lies at the heart of human well-being."
As we age, it's not uncommon to find our social circles getting smaller – or, as friends move away and fall out of touch, for our close relationships to become more distant. But fighting against that natural tendency is critical to healthy aging, researchers say: Close relationships protect cognitive wellness and memory, improve physical health, and may help us live longer.
So, how can we bolster social wellness later in life? According to experts, it takes a community.
"Our culture has constructed a continuum that positions institutionalized long-term care at one end of a spectrum and an idealized vision of aging in place at the other," write Dr. William Thomas and Janice Blanchard for the Journal of the American Society on Aging. "The challenge is to escape this false choice. An increasing number of Americans are searching for, and finding, a third way."
A counterpoint to the similarly named "aging in place" movement, the "aging in community" philosophy recognizes that staying in the same place isn't always the best way to maintain a robust social lifestyle – that a house isn't the same thing as a home. What matters is a close-knit community, an abundance of events and programs, and an environment that fosters engagement, friendship, and fun.
As the nation's only Life Fulfilling Community®, The Glenridge was created to be exactly that. We're raising the bar for retirement living in a therapeutic environment designed to help members flourish in body, mind and spirit, with a science-based approach rooted in positive psychology: Positive emotions, Engagement, Relationships, Meaning, and Acceptance – or "PERMA" for short.
From personal training and group classes at our state-of-the-art Fitness Center and Spa … to an ever-changing variety of entertainment and educational speakers at the Glenridge Performing Arts Center … to creative cuisine at multiple dining venues and cocktails at the Thistle Stop lounge, our campus abounds with opportunities to elevate your lifestyle – and to do it in great company.
"Life here is nothing less than delightful," says member Bob Kendal. "When people say there's a great community at The Glenridge, they don't just mean the programs and activities – they mean the whole culture. There's a lot of social contact – a lot of energy."
As we strive to set the gold standard for senior living, The Glenridge is committed to making life better for everyone who lives here. Our sophisticated Apartment Residences offer convenient access to all our community's exceptional amenities – including long-term healthcare – close to home, giving you everything you need to optimize health, happiness, and personal growth.
Discover what it means to live in a community that's different by design. To schedule your telephone appointment or personal tour, just send us a message or give our Life Planning Team a call at 941-552-5369.
For more information about what life is like at The Glenridge on Palmer Ranch in beautiful Sarasota – named the best place in the U.S. to retire – visit our other blog posts or find us on Facebook.