November 6, 2019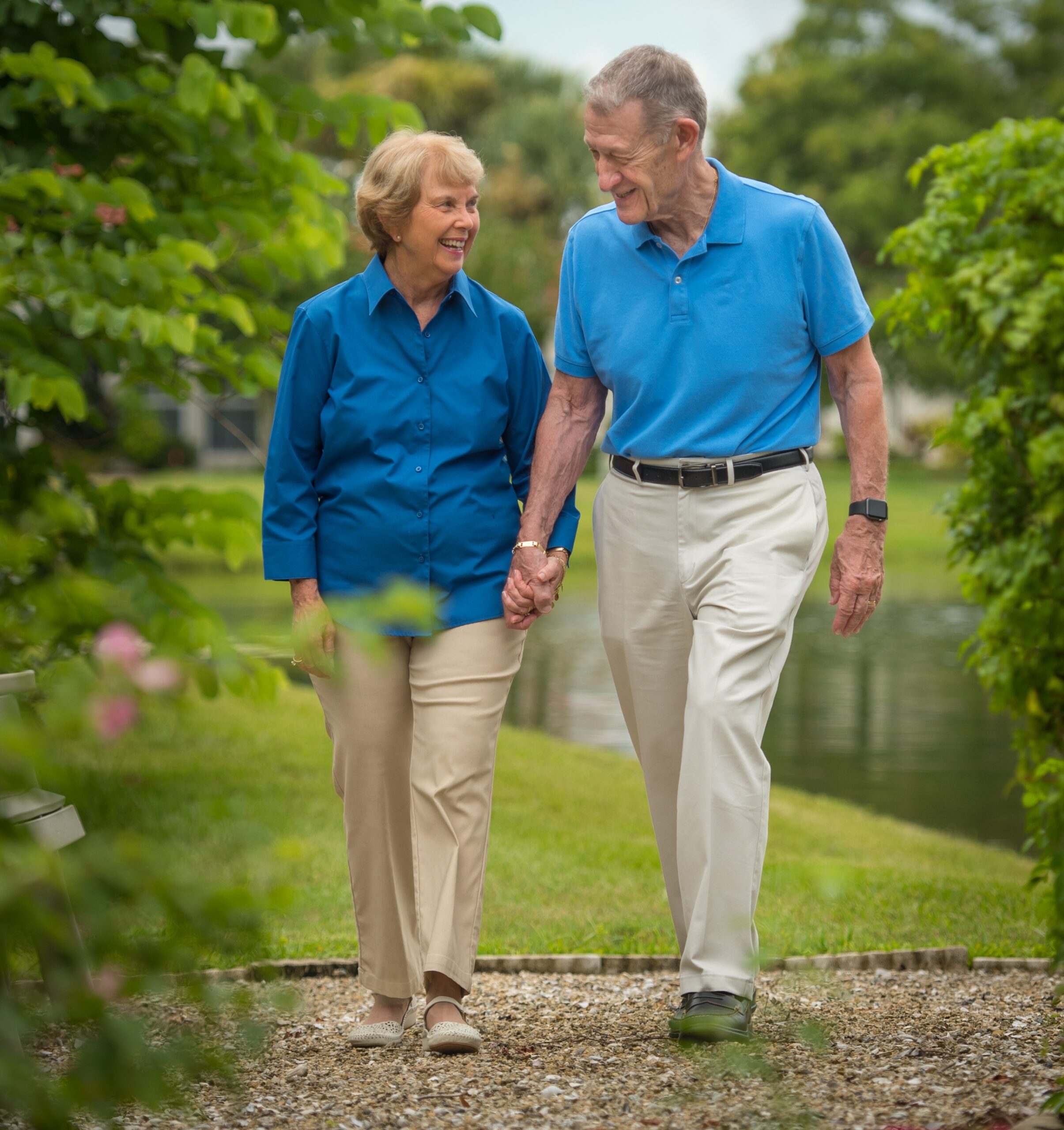 Whether you're sharing cookies with your neighbors or serving meals at a soup kitchen, the holidays are a time to celebrate acts of kindness. But for Glenridge members Dr. Alan and Beth Grindal, giving back is more than a seasonal tradition – it's part of a healthy lifestyle.
"The key to thriving as an older adult is having purpose," says Alan. "And we find purpose in volunteering."
A respected neurologist and former director of the Memory Disorder Clinic at Sarasota Memorial Hospital, Alan is an expert on brain health – so it's no surprise that his view is backed up by plenty of scientific research.
The happiness you feel when helping others is caused by several 'feel-good' chemicals like dopamine, endorphins and oxytocin, which have the side effect of reducing stress and blood pressure. That may be why people who volunteer on a regular basis are less likely to experience cardiac problems or stroke.
But for the Grindals, giving back to the community is more than a practicality; it's been their passion.
They're enthusiastic supporters of the Ringling Lifelong Learning Institute, where Beth has been a volunteer and Alan a teacher. When he's not giving lectures on brain health or American history – two of his longtime interests – he also volunteers at a charity clinic serving uninsured patients.
Beth has been active in the PEO Sisterhood, an organization that provides scholarships and support to women pursuing higher education. She's also been a local coordinator for Family Promise, a charity that works with faith groups to help families overcome homelessness by providing shelter, education and resources.
"We try to do everything we can to give them a hand up," she says. "I used to volunteer to bring food for dinner and spend time with the families in the evenings. They would share their stories, and we would listen – not to give advice, but to give them a chance to be heard."
There's no one path to finding purpose. That's why The Glenridge is creating an environment where everyone can flourish. To learn more about our commitment to living well, schedule a tour or give us a call at 941-552-5369. We look forward to hearing from you!