November 23, 2022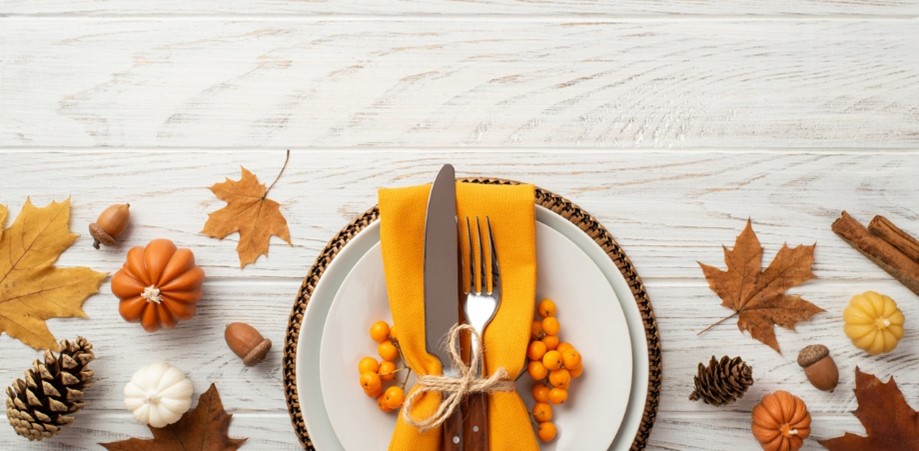 What are you thankful for this year? At The Glenridge, the past year has given us plenty to appreciate – with even more on the horizon.
Over the past few months, we've celebrated groundbreaking additions to our campus, like the grand opening of our Northside Neighborhood and the arrival of its first residents. We also have exciting new plans on the horizon, including renovations, redesigned amenities, and the grand opening of our new Kamberg Center, a state-of-the-art, full-service health pavilion scheduled to open in early 2023.
But most of all, we're thankful for the people who make our community one of a kind – for the dedicated staff and the members who enrich our lives with their passion, personality and talent. Likewise, our members say they have plenty of reasons for gratitude, too – and living at The Glenridge is foremost among them.
Why are members glad they live at The Glenridge? For starters:
Since moving into the community last summer, new member Bruce Miner has had no trouble settling in. In fact, he says the engaging and welcoming atmosphere is one of the biggest advantages. "Here, I have 'social security,' I guess you could call it!" he quips. "I hadn't even moved in yet before my new neighbors called to invite me to dinners and block parties – it's just a friendly environment full of warm, wonderful people."
If you ask members David and Phyllis Oakes, they'll tell you living at The Glenridge gives them a great deal to be thankful for – from fitness to friendships. "Wellness is the foundation of happiness, and everyone here is full of energy, happy, and engaged," says David, a lifelong athlete and competitive swimmer. Phyllis adds that the community's unique lifestyle plays a big role: "It's an environment that supports longevity."
Happiness: An organizational consultant who once operated her own "clutter-busting" business, Julie Stewart knows how much difference the right environment can make. And here at The Glenridge, she says it's all stress-free simplicity. "Life is easier and so much less complex here – you just flow with the day. I've never lived in a manner that is so effortless and full of contentment. Plus, it's more fun than I can tell you!"
Peace of Mind. John and Nancy Meyers say "peace of mind" is one of the biggest reasons they're grateful for The Glenridge – and that's true for their family, as well. "We wanted to be in a place where our children feel confident that we're safe and secure, whatever our needs may be down the road. We're really flourishing here!"
As we look forward to the end of the year and the start of 2023, we continue to evolve and grow to ensure The Glenridge remains a community where our members love to live. To learn more about the advantages that set our community apart, send us a message or call our Life Planning Team at 941-552-5338. Above all, we wish you and your family a very happy Thanksgiving!
For more information about what life is like at The Glenridge on Palmer Ranch in beautiful Sarasota – named the best place in the U.S. to retire – visit our other blog posts or find us on Facebook.