April 26, 2021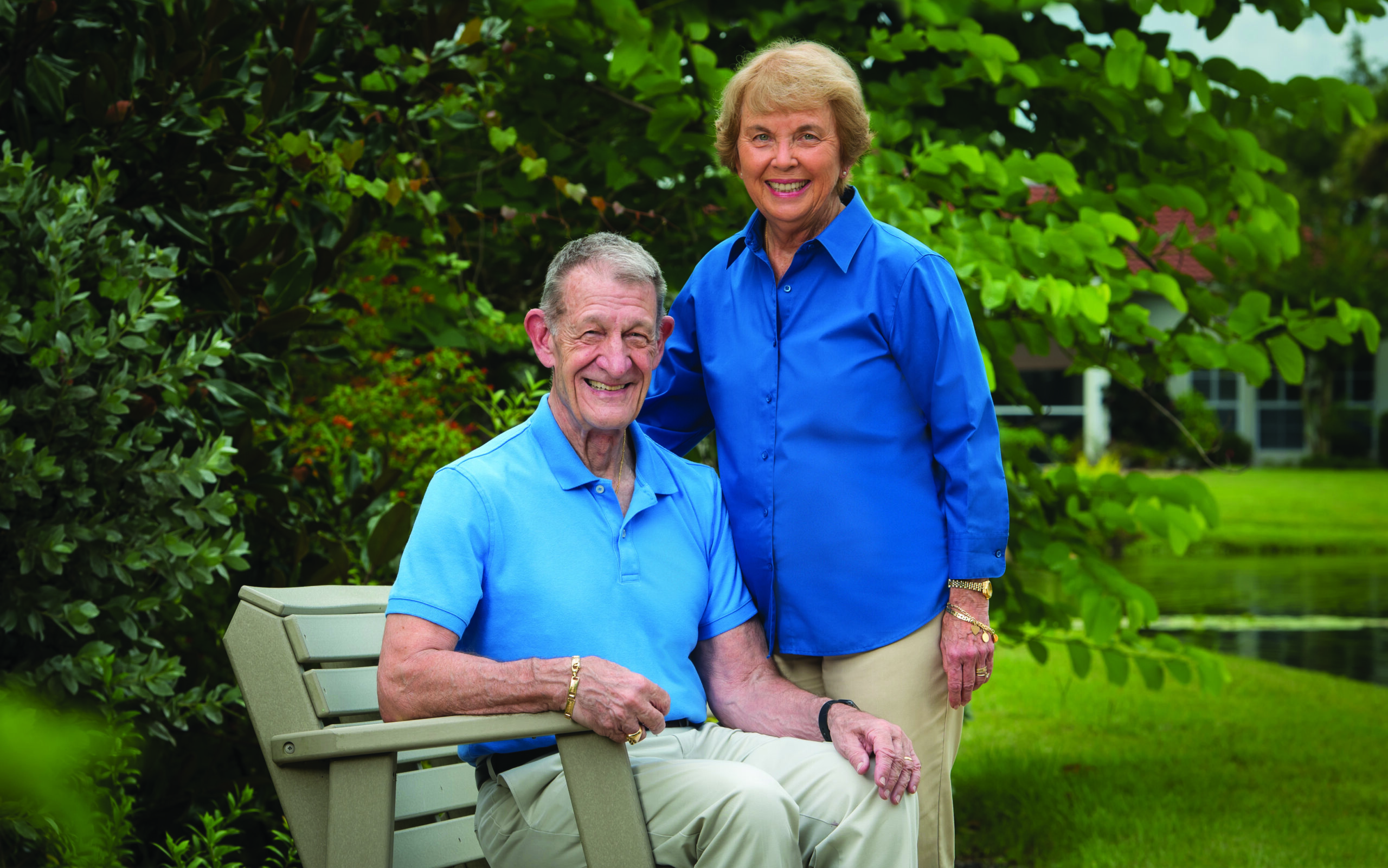 For Dr. Alan Grindal, there's no better start to the day than a breath of fresh air — and he doesn't need to go far to find it. With a 90-acre campus just outside the front door of his Glenridge home, and a lanai overlooking a scenic upland preserve, nature is always close at hand.
"I can go outside, close my eyes, and just enjoy the quiet," he says. "Or in the mornings, I'll go for a walk around the edge of the preserves to watch the birds and wildlife. Just the other day, we saw a flock of wild turkeys — every time you go out, you see something new."
But Dr. Grindal, a retired neurologist, adds that spending time outdoors is more than a hobby: It's part of a healthy lifestyle. "One of the biggest problems in our busy lives is chronic stress," he says. "There's always something to worry about, whether that's retirement, health, or anything else. Over time, that takes a physical toll."
By contrast, nature can be relaxing, refreshing — and even invigorating, says Dr. Grindal: "In a sense, we belong in nature. Our early ancestors spent millennia adapting to survive in the wilderness — and even though we've grown accustomed to busy urban environments, we still find ourselves longing for the outdoors."
In 1984, Harvard naturalist Dr. E. O. Wilson coined a word for that phenomenon: biophilia, a love of living things. Like Dr. Grindal, Wilson believed that humans have an innate affinity for flora and fauna — and that building a relationship with nature can make us happier and healthier.
There's evidence he was on the right track:  Research increasingly suggests an outdoor escape may be just what the doctor ordered. One 2018 study that analyzed the data of more than 290 million people found that "living close to nature … has significant and wide-ranging health benefits." Those perks include better heart health, lower stress, improved sleep, and even longer life.
At The Glenridge, our members can take full advantage of the outdoors, whether they're enjoying a lake view at home or heading out for a leisurely walk — often with canine companions. When Dr. Grindal and his wife Beth were planning their move, the natural environment made the decision simple.
"Most communities offer high-rise units — but we wanted the privacy, independence and peace of a single-family home close to nature," he says. "It's a unique advantage that you can't find just anywhere."
The Glenridge is now looking forward to welcoming the next generation of nature-lovers to our upcoming Northside Neighborhood. With brand-new, single-family homes — situated amid 25 acres of lakes, wetlands, and upland preserve areas — the new neighborhood will be ideal for active adults who love the outdoors.
Premium homesites are going quickly, so don't wait! Call our Life Planning Team at 941-552-5338 to schedule your personal appointment and tour — or send us a message. We look forward to hearing from you!
For more information about what life is like at The Glenridge on Palmer Ranch, visit our other blog posts or find us on Facebook.