February 25, 2021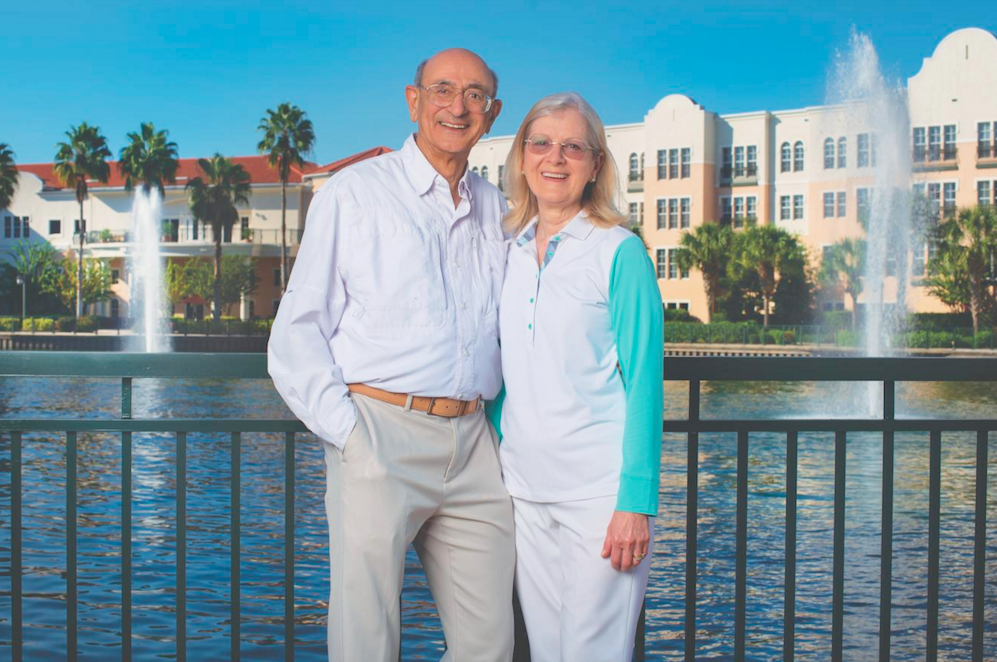 As former surgeons, Dr. Syed S. Rizvi and Dr. Marie Gauthier know that having a plan for long-term healthcare is a must. After retiring from their joint practice in otolaryngology, the couple moved to Lido Key in Sarasota – and decided to look for a community that offered both an active lifestyle and long-term healthcare.
"Although we're perfectly healthy now, we don't know what may happen as we get older," says Syed. "At The Glenridge, we have every luxury we could ask for, as well as the assurance that no matter what happens, we'll have the options we need."
Since 2003, members have trusted The Glenridge to provide a secure life plan for their future. That promise has never been more true – or more important – than it is today. With the assurance that The Glenridge continues to take all measures to keep them safe and healthy, members can look forward to a worry-free future.
The reason? Our Health Assurance Guarantee program offers immediate access to the highest quality of service in long-term care and memory support right on campus, if ever needed. And at the Living Well Clinic, members can receive on-site care, checkups, and consultations minutes from home.
"We felt extremely confident that we made the right choice when we decided to move to The Glenridge," says Syed. "And we still do."
Preventive wellness played a big role in the couple's decision. From classes at the Fitness Center and Spa to lifelong learning courses at the Glenridge Academy, Glenridge members enjoy an environment designed to help them flourish.
Marie and Syed take full advantage of those perks. They stay in shape with regular walks around The Glenridge's outdoor trails, swimming laps in the heated pool, and keeping up with weight training at home. But they're quick to add that intellectual growth plays a big role in health, as well.
Syed, who loves the poetry of Yeats, is currently reading classics in his native language, Urdu. Meanwhile, Marie, whose favorite author is Dickens, is an award-winning amateur photographer (her work has been featured at Sarasota's Selby Gardens) and is taking piano lessons via Skype.
"It's very important to challenge yourself," she says. That's a big part of staying mentally healthy and agile – to try something new. Here at The Glenridge, we can pursue our interests at ease, without worrying about the future."
For years, The Glenridge been the community of choice for lifelong wellness. Now, we're offering more opportunities to enjoy that lifestyle with our upcoming Northside Neighborhood. Situated amid 25 acres of greenspace, with scenic biking and walking trails, Northside will be ideal for those who love the outdoors.
To learn more about how The Glenridge – and Northside – can help you live better, visit our expansion mini-site. Call our Life Planning Team at 941-552-5338 to schedule your personal appointment and tour – or send us a message. We look forward to hearing from you!
For more information about what life is like at The Glenridge on Palmer Ranch, visit our other blog posts or find us on Facebook.