August 13, 2021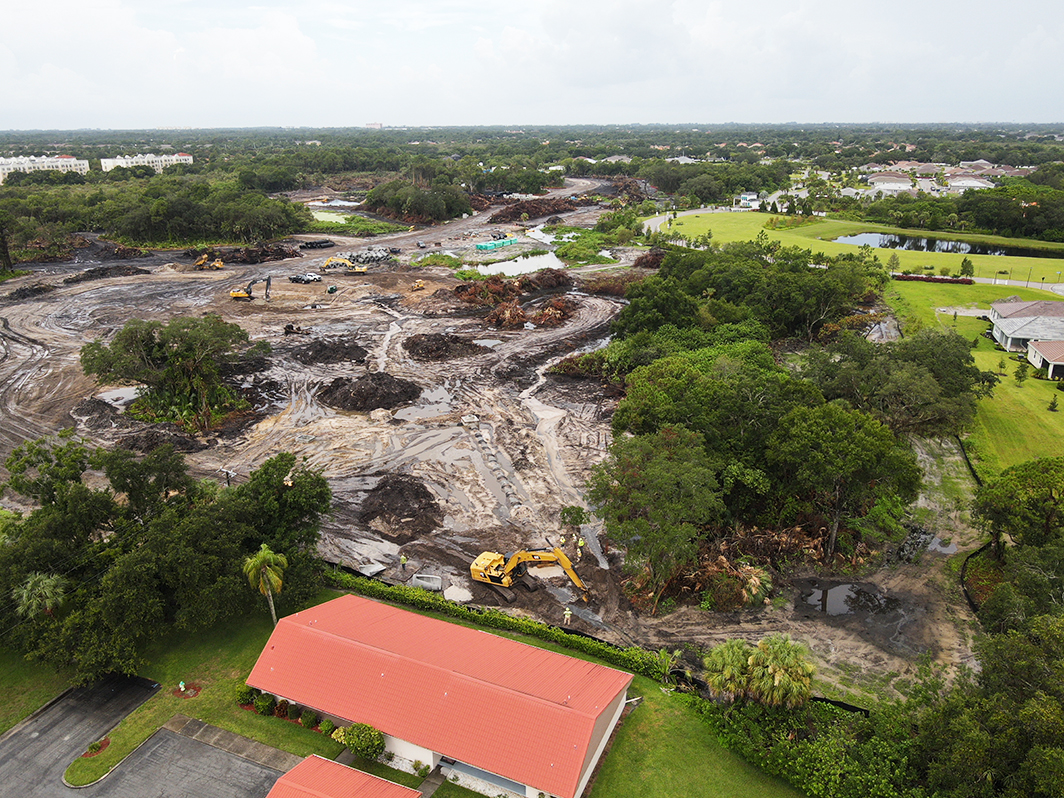 CONTOURS OF NORTHSIDE NEIGHBORHOOD

BEGIN TO TAKE SHAPE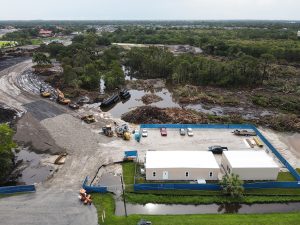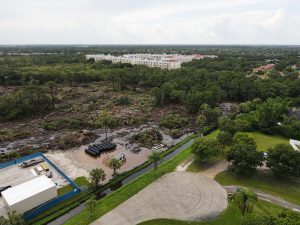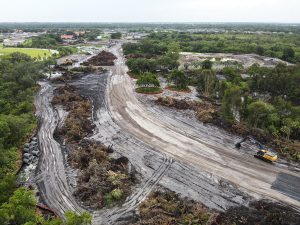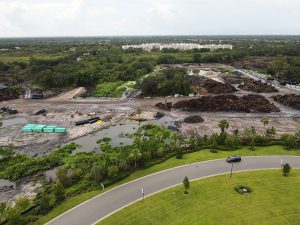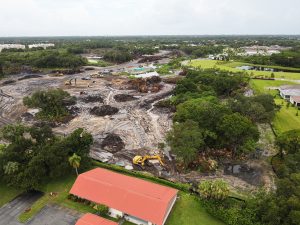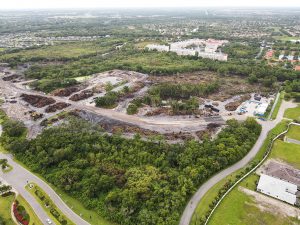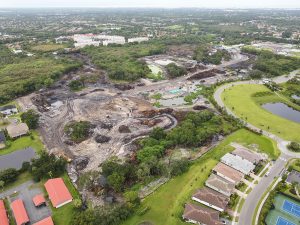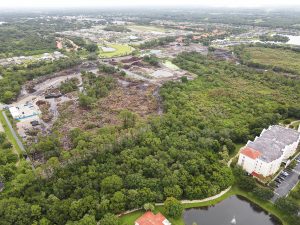 Site Work on Expansion Project Progresses at The Glenridge
New Northside Neighborhood To Feature Brand-New Single Family Homes
Press Release, August 13, 2021
SARASOTA, Fla. – The earth is moving at The Glenridge on Palmer Ranch, as site work progresses on the new Northside Neighborhood. Being built just to the north of the main campus, this is the third expansion since the community opened in 2003.
"The excitement really begins to mount once the dirt starts moving," said Jim Cater, Glenridge CEO. "We're thrilled to watch our new neighborhood take shape as we evolve to meet demand and continue to build for the future."
Since site work started in June, about 45 acres have been cleared and graded for the first phase of development. To reduce traffic impact to the existing community, a separate construction entrance was constructed on the west side of campus. Also, during this phase, wetlands have been protected and trees have been tagged, including a majestic Grand Oak.
"The Glenridge's lush natural environment is a true differentiator for our community," added Cater. "So, a top priority during site preparation has been preserving wildlife habitats and natural scenery."
With initial site work estimated to be complete by late fall, construction on the first Northside homes is expected to begin in November 2021. Phase I will comprise single-family Club Homes and Villas, ranging from 1,522 to 2,338 sq. ft. Homes will feature barrel-tile roofs and stucco exteriors, as well as open-concept designs that bring in lots of light.
Construction partners on the project include DeAngelis Diamond, general contractor; Earth Trades, Inc., which is handling site development; and Universal Engineering Sciences, geotechnical engineers.
The Glenridge on Palmer Ranch, a Life Fulfilling Community®, is located on a 150-acre campus situated within the master-planned Palmer Ranch community. The Glenridge features individual club homes and low-rise private residences, a 60,000-sq.-ft. Village Commons area with multiple dining venues, a 260-seat Performing Arts Center, a Fitness Center, a 75-foot heated pool and two HAR-TRU® tennis courts. The Glenridge also offers a Health Assurance Guarantee program, which provides members with access to private care residences in assisted living and skilled nursing at a significant discount to the market rate.