ON THE HORIZON
THE GLENRIDGE LAUNCHES MAJOR EXPANSION
35 New Club Homes and Paired Villas + Renovations on Existing Campus
At The Glenridge, we're always looking to the future and staying attuned to the lifestyle needs and preferences of today's and tomorrow's older adults. That's why we're so excited to share the news that we are launching a major expansion, which will include both new construction and renovation.
Our new, 25-acre Northside Neighborhood will include 19 single-family Club Homes and 16 Paired Villas, ranging in size from 1,522 to 2,338 square feet. This neighborhood will be ideal for walking, biking and enjoying nature. Nearly all of the lots back up to lakes, wetlands and upland preserve areas.
In addition, there will be refurbishments and additions to the existing campus – including a new dining venue with a sports pub atmosphere; upgrades to existing club homes and residences; and expansions/renovations to the Assisted Living, Memory Care and Skilled Nursing areas.
Site work on the new Northside residences is expected to begin in the second quarter of 2020. To learn more, please fill out the contact form below.
SITE MAP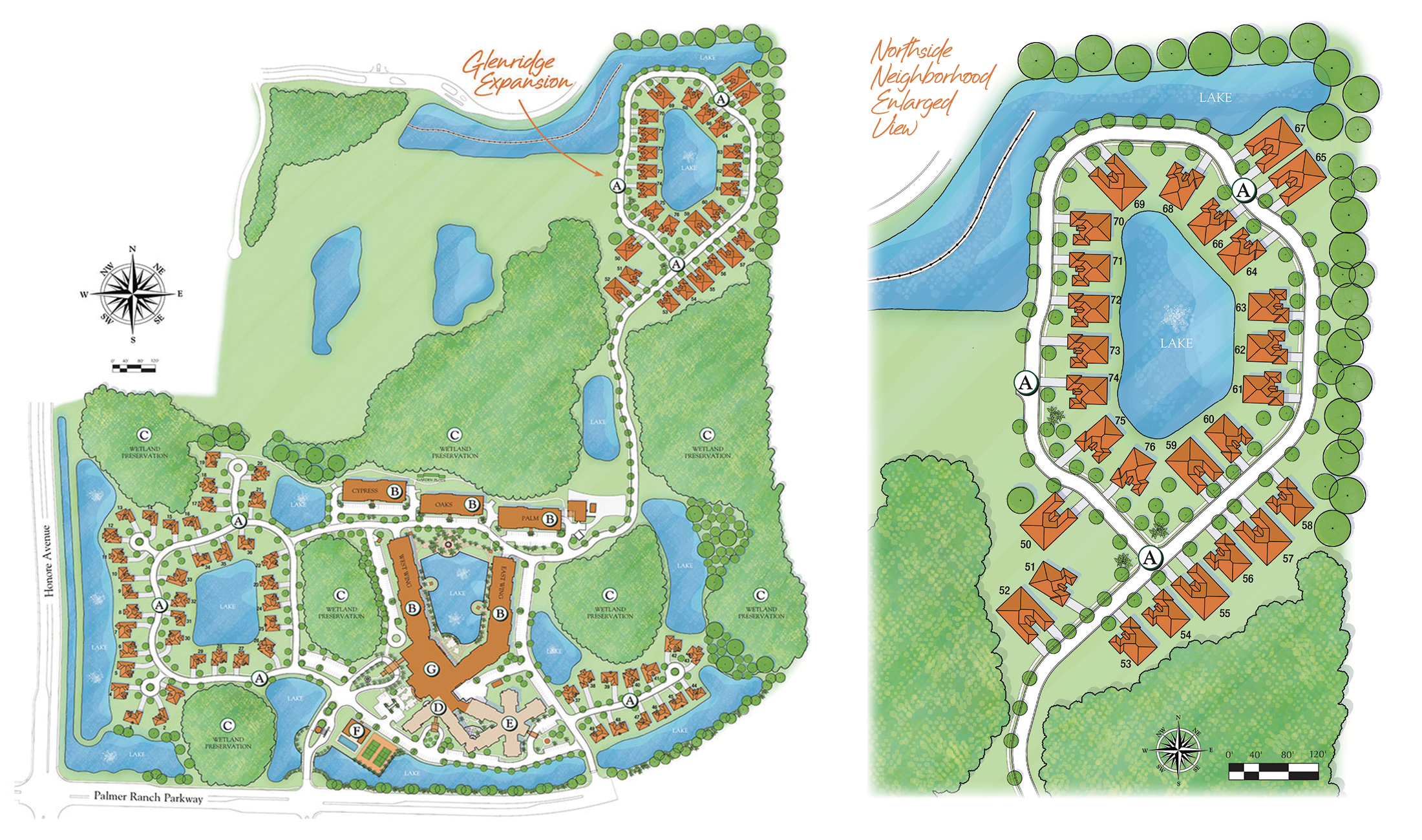 VIEW FLOOR PLANS AND RENDERINGS
SIGN UP FOR MORE INFORMATION