March 1, 2023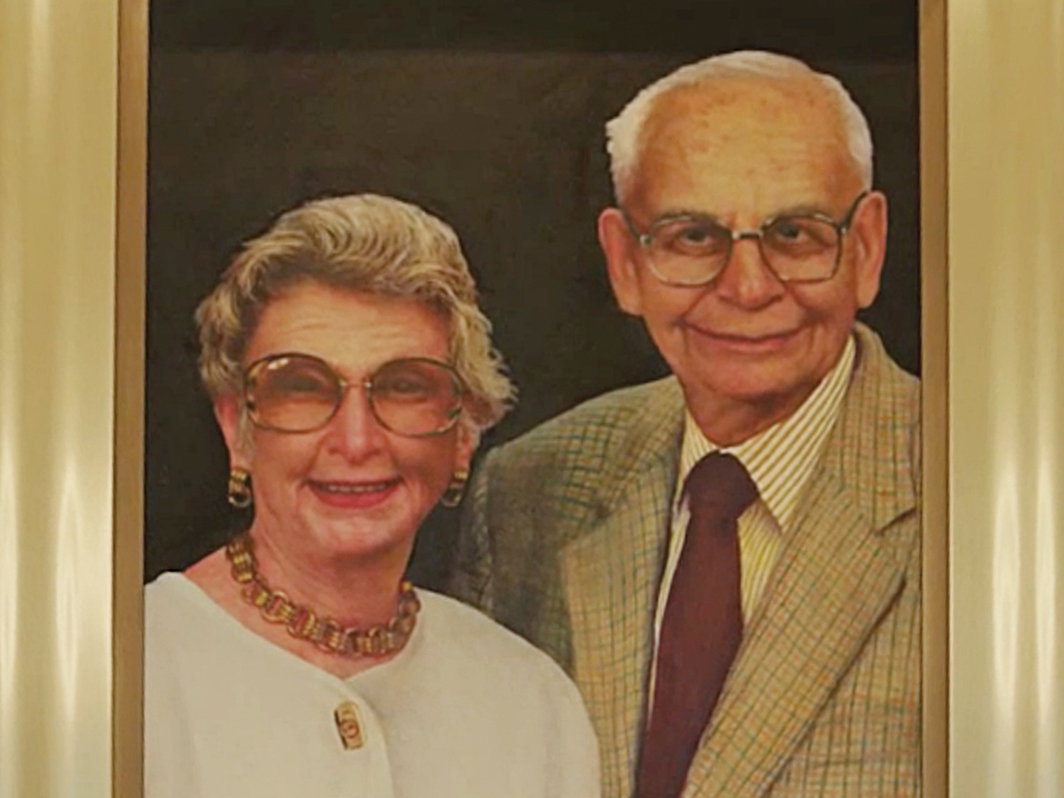 Kamberg Center Features "Club 90" – an Exclusive Area for Nonagenarians
Press release, February 16, 2023
SARASOTA, Fla.  – Tina Kamberg has long understood the power and privilege of philanthropy. When she was a child growing up in Italy, her grandfather, Giuseppe Argentini, instilled in her the importance of giving back. It was a guiding principle she followed throughout her life and has continued to uphold as a member of The Glenridge on Palmer Ranch.
Tina and her late husband Hans, a former diplomat and representative of the United Nations Development Program, moved to The Glenridge in 2004. "Hans was always doing things for people," she said. "He wanted to make the world a better place."
In gratitude for the care that her husband received at The Glenridge – and as a lasting tribute to his memory – Tina donated nearly $4 million toward building a state-of-the- art health and wellness facility on campus, creating a legacy that will help Glenridge members flourish for generations to come. The $5.5 million Kamberg Center opened in January 2023. "Hans would be very happy," she said.
"In funding this new wellness facility, Tina envisioned a place that would not only provide quality healthcare services, but would also, as the tagline says, 'add years to life and life to years,'" said Glenridge CEO Jim Cater. "Here, anyone – regardless of age – can truly flourish through engaged, inspired living."
In fact, The Glenridge has so many active people in independent living that the entire second floor of the Kamberg Center is dedicated to members who are 90+. Aptly named Club 90, it's a spacious, comfortable area with recliners, a game/card table, books, games, and a large-screen TV – ideal for exclusive events, enjoying a game of cards, or simply taking it easy.
In addition to Club 90, the Kamberg Center houses an array of holistic healthcare services, including the Argentini Center for Rehabilitation and the Living Well Clinic, as well as areas for entertainment events; fitness/wellness classes including meditation, yoga and mindfulness; brain health; chaplaincy; and mental health/psychosocial counseling.
About the new facility that bears her name, Mrs. Kamberg added, "I'm very proud of it:  It's modern and sleek with large windows and beautiful views of the lake, and a lovely terrace to sit outside. It's a wonderful place – and I'm very grateful that I'm living at The Glenridge."
The Glenridge on Palmer Ranch, a Life Fulfilling Community®, is located on a 150-acre campus situated within the master-planned Palmer Ranch community. The Glenridge features individual Club Homes and Villas, low-rise private Residences, a 60,000-sq.-ft. Village Commons area with multiple dining venues, a 260-seat Performing Arts Center, a Fitness Center, a 75-ft. heated pool and two HAR-TRU® tennis courts. The Glenridge also offers a Health Assurance Guarantee program, which provides members with access to private care residences in assisted living, memory support, and skilled nursing at a significant discount to the market rate.