Floor Tech – Full Time (Sign/On Bonus $2000)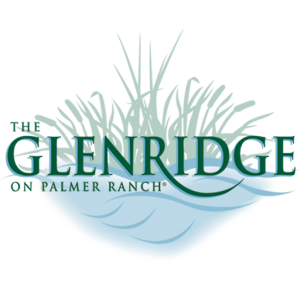 Floor Tech/Housekeeper: Full Time
$ 2000 Full Time & $ 1000 Part Time ( Sign/On Retention Bonus for New Hires)
Paid Weekly
The Housekeeper/Floor Tech is responsible for keeping the buildings at The Glenridge on Palmer Ranch (GPR) and their contents clean, sanitary and orderly.
Responsibilities:
Assures that assigned work areas are maintained in a clean, safe, comfortable, and attractive manner.
Follows established safety precautions when performing tasks and when using equipment and supplies.
Follows established Universal Precautions when performing housekeeping procedures.
Cleans floors, to include sweeping, dusting, damp or wet mopping, stripping, waxing, buffing, and disinfecting.
Uses proper safety signs when performing floor work.
Cleans carpet, to include vacuuming, shampooing, deodorizing, and disinfecting.
Cleans walls and ceilings by washing, wiping, dusting, spot cleaning, disinfecting, or deodorizing.
Discards waste and trash into proper containers and relines trash receptacles with plastic liners.
Reports all hazardous conditions or equipment to the Building Services Director.
Reports all unusual Member activity, which might affect the safety or security of other Members, to the Assistant Manager of Housekeeping and Laundry Services.
Assures that equipment is cleaned and properly stored at the end of the shift.
Understands and follows all regulatory and company policies.
Maintains confidentiality of members' PHI (Protected Health Information).
Qualifications:
Must have at least an 8th grade education. High School diploma or equivalent preferred.
Experience in proper floor maintenance and operation of equipment preferred.
Must be able to read and understand printed instructions.
Must be able to communicate effectively with Members and staff.
Must be able to operate machinery needed to perform various tasks.
Highly motivated with the ability to work with minimal supervision.
Must be empathetic, enthusiastic and have an affinity for working with a diverse senior population.
Must be well organized and can work with limited direction, take initiative, and can plan and carry out responsibilities, organizing own schedule and duties to complete responsibilities
The Glenridge on Palmer Ranch is an exciting place to work, learn, be happy, and flourish! We have been awarded the "Best Retirement Community" for 13 years in a row! Don't miss this opportunity to work with an exciting team and make a positive difference in the lives of our members and the Sarasota community.
The Glenridge is an Equal Opportunity Employer and a Drug-Free Workplace.
Pay: From $ 15.51
Apply Online