Armed Security Officer (Full-time) – (Sign/On Retention Bonus)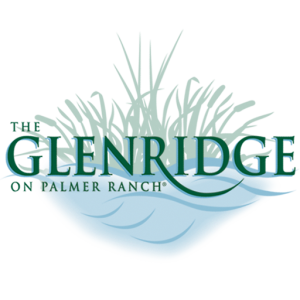 Security Officer (Full Time) : ( 3pm – 11pm ) & ( 11pm – 7am )
Plus $ 3.00 differential pay for the Night Shift
Sign/On Retention Bonus
$2000 Full Time & $1000 Part Time
Paid Weekly 
The Glenridge on Palmer Ranch is an exciting place to work, learn, be happy and flourish! We have been awarded "Best Retirement Community" for 13 years in a row! Don't miss this opportunity to work with an exciting team and make a positive difference in the lives of our members and the Sarasota community.
Summary:
The Security Officer performs security service duties through professional and positive interaction with the members & team-members. They must respond to a variety of calls; provides assistance in emergency and non-emergency situations, investigate and document (both electronically and written) safety hazards, incidents, medical calls, fire alarms and activities. They are accountable to the department's chain of command for initiative, judgment and general competence exhibited in the performance of assignments, calls for service, and day-to-day general duties. The Glenridge is a team oriented community that takes pride in the care it provides to all of it's members. The security officer is expected to actively participate in outstanding customer service and accept responsibility in maintaining relationships that are equally respectful to all.
Requirements:
Must possess a valid Florida Driver's License
Must possess a valid Class "D" Florida Security License
Must possess a valid Class "G" Florida Firearms License
Duties:
Patrols assigned areas to provide security presence and ensure the protection of the members, employees and property of The Glenridge.
Unlocks buildings/doors after checking identification and compliance with The Glenridge policies.
Properly utilizes and maintains all issued and operated equipment.
Observes activity and traffic in assigned area to enforce rules/regulations; alerts visitors of infractions.
Assists individuals on property needing directions or information.
Escorts people/property to desired destination when safety of property or individuals is a concern.
Monitors vehicle and pedestrian traffic and parking policy.
Interviews and investigates individuals involved in suspicious or illegal activities.
Each individual is responsible to maintain and keep current all medical and State of Florida licenses as required. If you want to be a part of a team that is dedicated to delivering the highest quality in patient care, we invite you to explore the Security Officer Position that requires Level II, drug and physical screenings; and the ability to be covered by our vehicle insurance company.
Preferences:
Law enforcement or military
Technical college certificate in a criminal justice or related field, OR One year of security, military or law enforcement experience
Basic computer skills including Windows, Word and Excel (preferred)
State of Florida Class E driver's license and driving record in accordance with Florida AHCA policy
International Association for Healthcare Security and Safety (IAHSS)
Basic Training certification (preferred)
Basic Life Support (BLS) & AED certification
Federal Emergency Management Agency (FEMA) training certificates.
The Glenridge is an Equal Opportunity Employer and a Drug Free Work Place.
Pay: From $17.10 per hour
Job Features
| | |
| --- | --- |
| Job Category | Security & Transportation |
Apply Online